YCL Women's Series | Ness Scharkie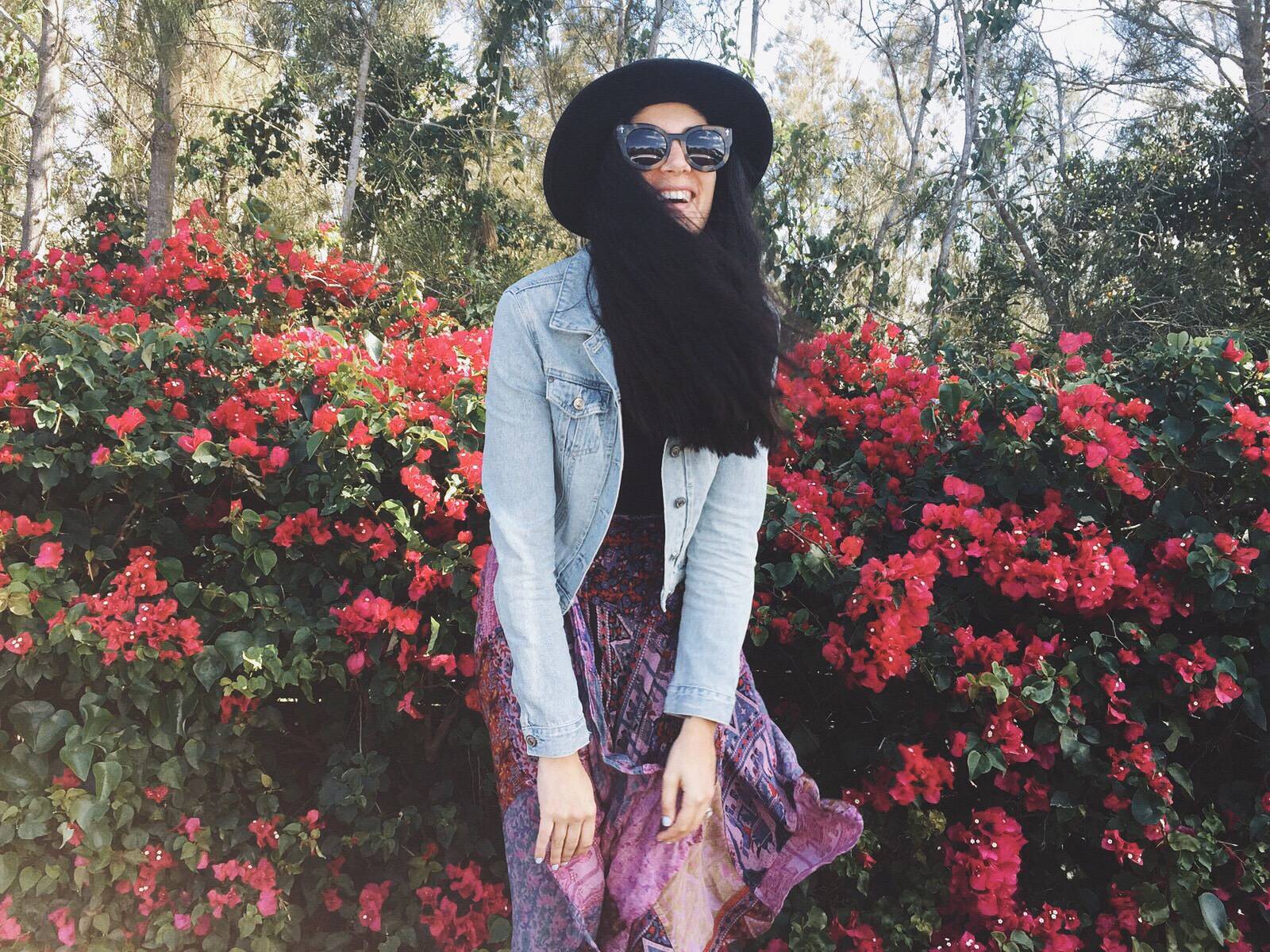 Welcome to our YCL Women's Series; a space created to share the stories & insight of women all around the world, whom inspire us.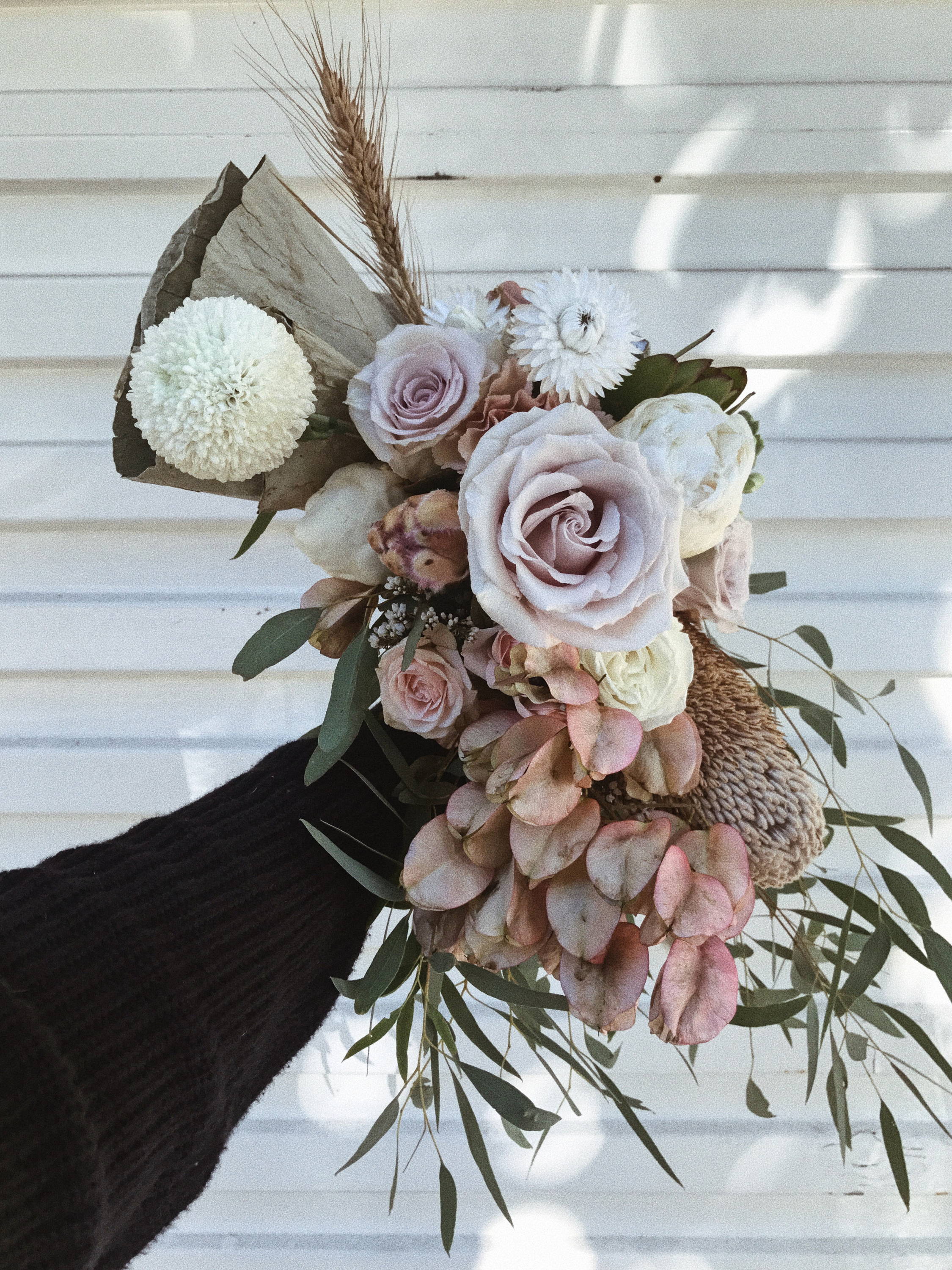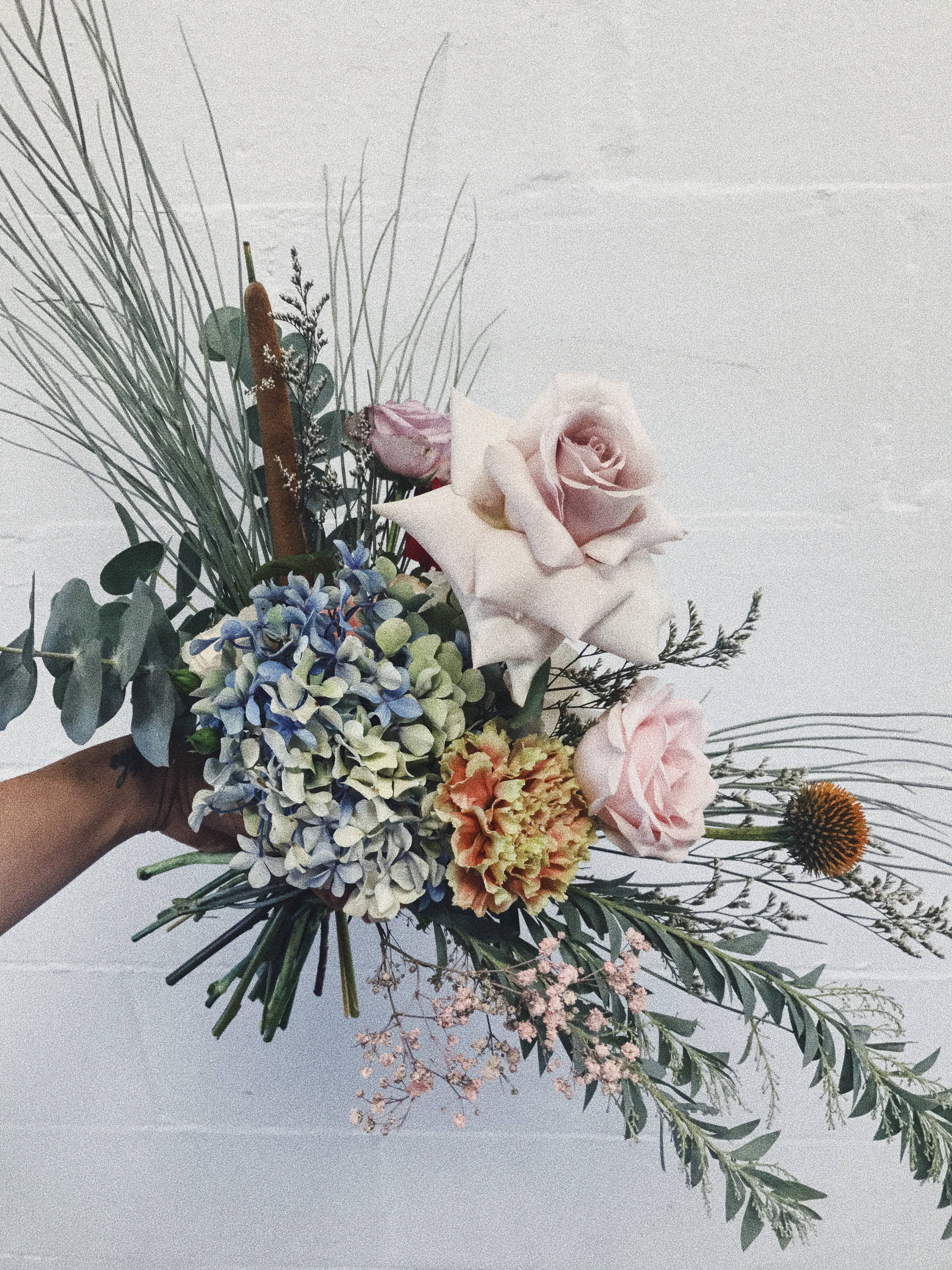 We sat down with the incredibly passionate and vibrant Gold Coast-based florist, Ness Scharkie. Ness is the owner and operator of much loved floristry business, The Nesst.
How did you get to where you are today? Tell us a little bit about your journey…
I always have loved + been around flowers. My grandfather was an incredible gardener / rose enthusiast + if it weren't for him I don't think my adoration for nature would be half as strong as it is + for that I will always be grateful. Out of school, I set out to be a professional makeup artist, which I loved + honestly thought I was going to be for the rest of my life. Little did i know how the direction would change.
During this time I started creating artificial flower crowns (just for fun) + before I knew it my friends, family + brides that I was doing makeup for starting requesting them. Next thing i know Nesst was being stocked at Dissh boutiques, my now husband was creating a website + I started to pull back with booking makeup clients + doing less hours at my part time job at Apple. From there, the fresh flower crowns started, then I studied beginners floristry at TAFE, created my paid first Wedding bouquet + the rest is history per say.

I left my job working at The Freedom State almost a year ago now, which was bittersweet as I adored working there. Being immersed in fashion was incredible but it was time to solely focus on Nesst + I am lucky because I still visit them weekly for showroom flower drop offs. Win / Win!
2. Who is your ultimate muse / inspiration?

I can't say I have a muse but I find Oprah very inspiring for her way of being + all the things I have learnt / taken away from her Super Soul podcast.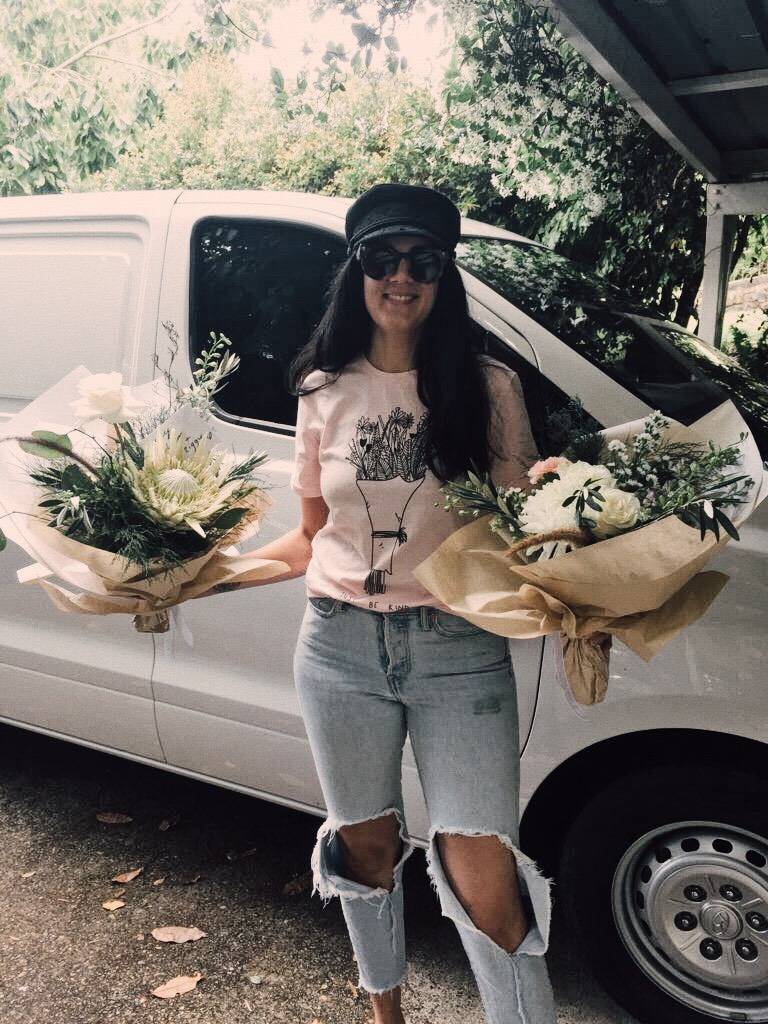 3. You are based on the Gold Coast. What are your local hangouts?
Sights: You can't beat the beauty of Tallebudgera Creek! Burleigh to Miami esplanade is my favourite for walking my dog most mornings. I also LOVE getting in the van with my husband, Luke + heading south to the likes of Yamba, Minnie Waters + Wooli for some proper off the phone R+R.
Cafes: Bam Bam Bakehouse + Paddock Bakery for their delectable treats, Skull + Bones for it's bagels / coffee, Good Day Coffee for.. coffee haha, Barefoot Barista for their ricotta pancakes.
Restaurants: Rick Shores, Taverna (the haloumi entree gives me life), Justin Lane.
4. What is your favourite piece of jewellery and what story does it hold?
I have two pieces that I treasure most. My engagement ring is by far my favourite piece of jewellery that I physically wear. Luke spent a long time searching for his idea of the perfect oval Opal + Diamond ring + even enlisted his sister to help him find it. He proposed on a winters day on a beachside cliff at Minnie Waters with our frenchie, Jetson by our sides. I don't think anything can top that feeling + when I look at the ring I can be teleported back to that.
The other piece is my late fathers baby bracelet, it is the most spectacular gold chain bracelet with a scalloped solid section with his name engraved into it. It's love + sentimental perfection in a piece.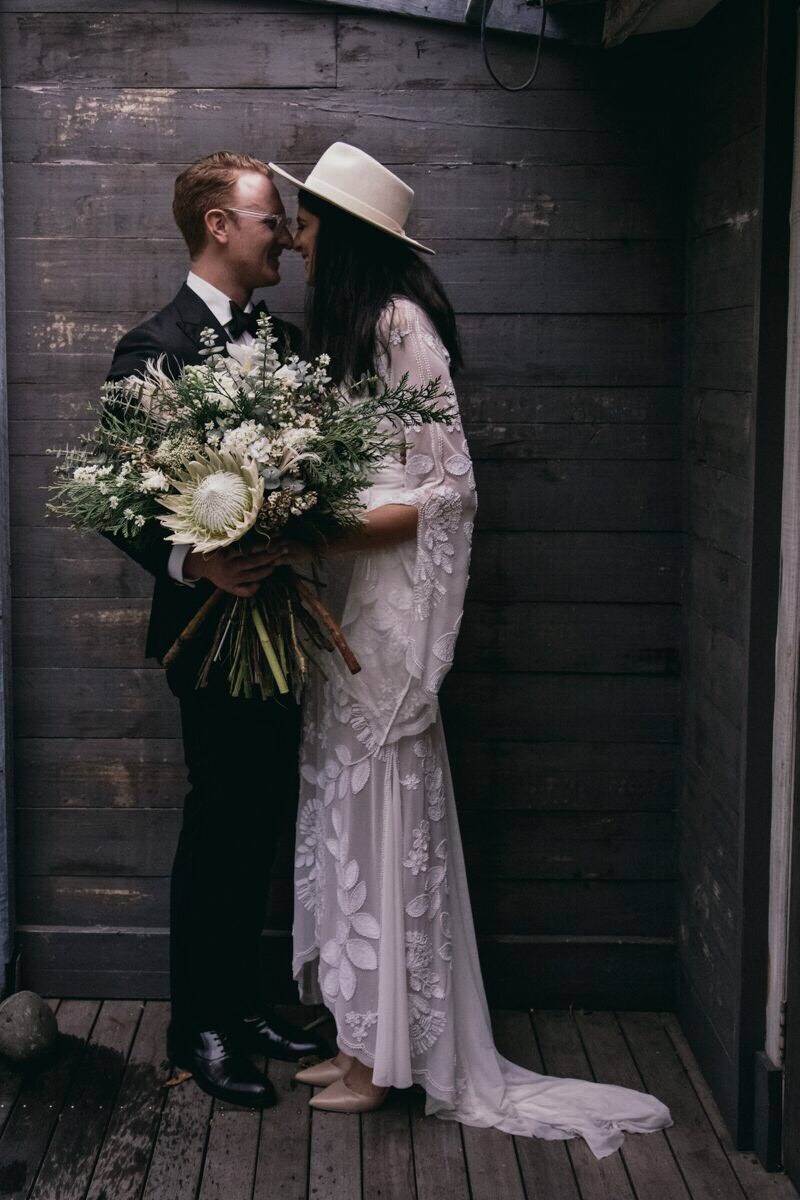 5. What has been the most challenging aspect of running your own business?
Expectations. Both with clients + with myself. I have definitely learnt over the years to be very transparent with my clients on what I / Mother Nature can provide so that I am able to under promise + hopefully over deliver. Also, setting massive financial expectations for myself in the past year has left me pulling my hair out occasionally + definitely having to sacrifice things I never used to.
Running a business full time on the creative / financial / admin (so many emails haha) side on my own is definitely something I am still working out. I think knowing your worthmixed with getting a little more balance with enjoying life is a huge learning curve + I have a lot of fellow lady bosses who I can thank for giving me more confidence in this.
6. What do you love the most about being a florist?
Working with nature grounds me so much. I call my work space my zen zone because I am able to just disappear into that world + stay in it.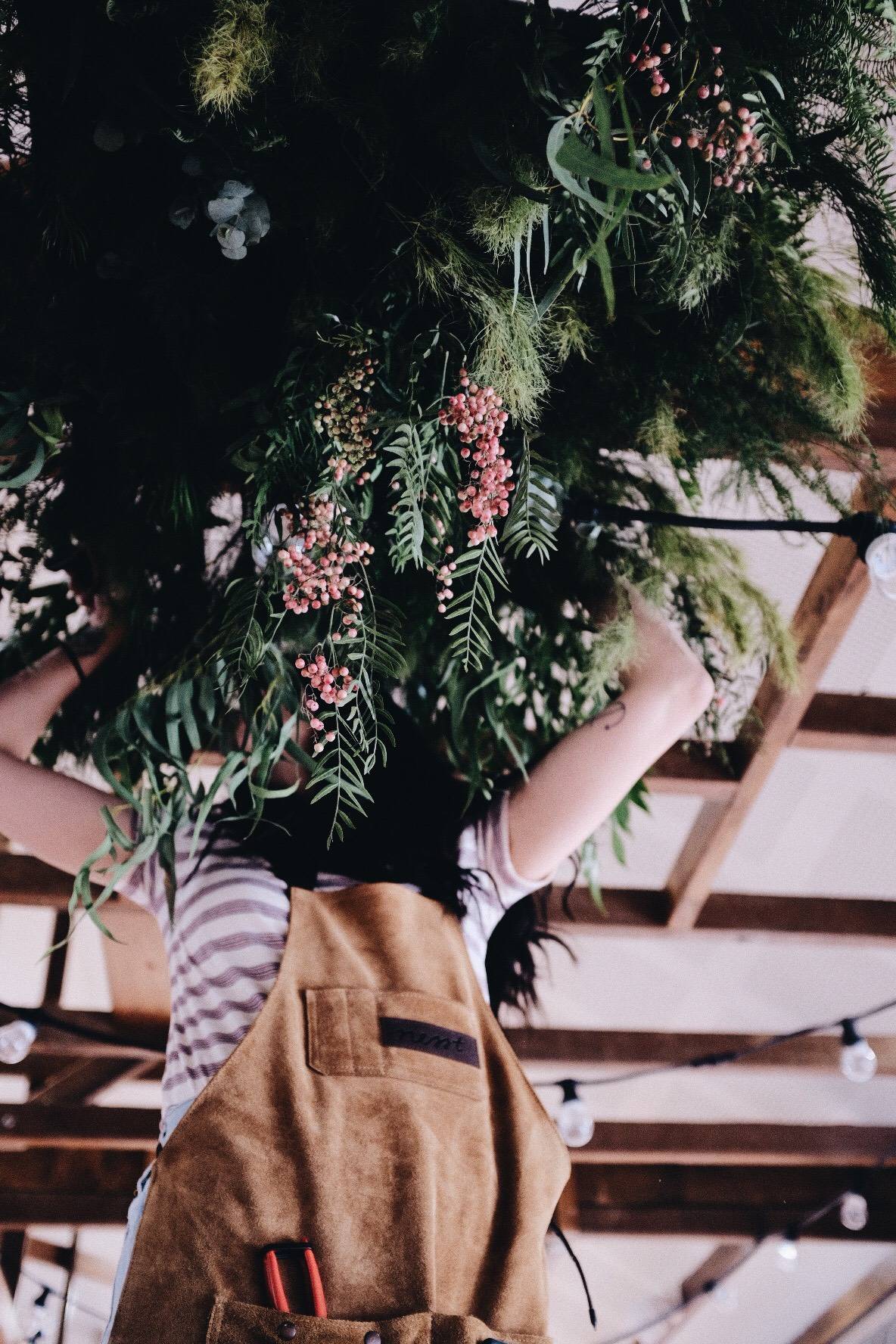 7. YCL stands for Your Core Light, what does Your Core Light mean to you?
The balance of the spiritual + physical self.
8. What advice would you impart on the next generation of women?
Start young with mindfulness + meditation. I have only really started harnessing this nowadays + have found it beyond beneficial! If you love something, start learning, researching + creating! Who knows what path this will set you on + if nothing happens from it then at least you are enjoying what you love. Saying 'No' to anything that doesn't light up your soul.
Also, try not to get on the comparison train. In a world full where we live with social media "perfection" stay true to who you are, what you like + let that your inner voice guide you, not the screen. ​