Ways with Fleurs: Drying Flowers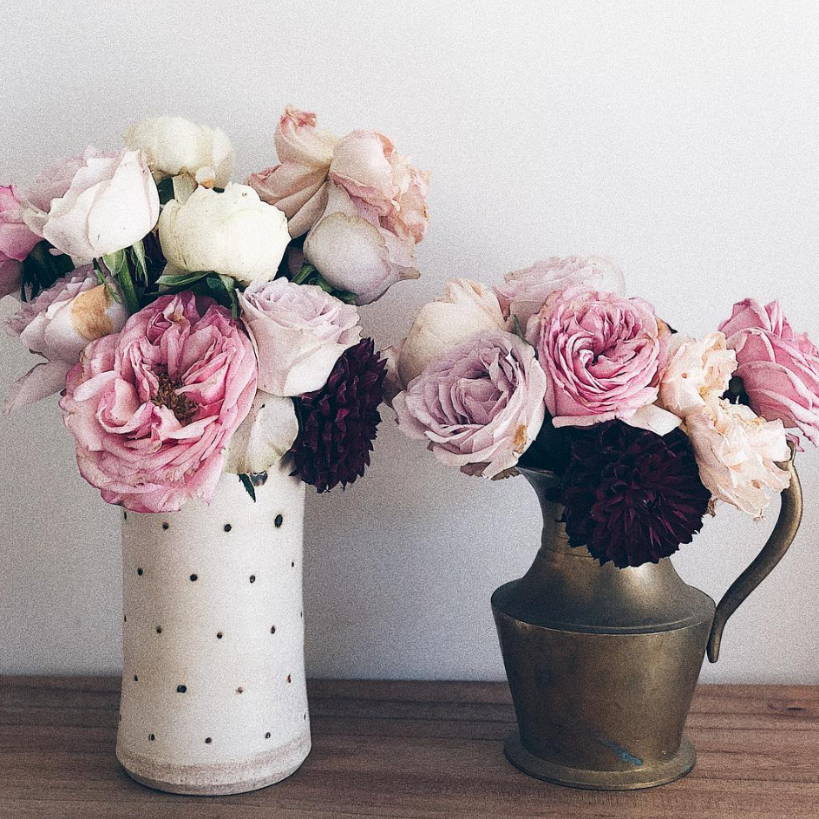 In celebration of our La Fleur collection launch, we will be posting a three part blog series, called "Way's with Fleurs". So, welcome to the first post of this series! There are so many things I love about flowers, however one thing that I find really hard to sit with is the mass amount of waste buying farmed flowers for your home brings. Buying flowers, throwing them out, buying flowers, throwing them out. Being somone whom loves her flowers, & loves filling her home with them, I saught to find a medium that I felt comfortable with.
The transitinal phase all life goes through is so beautiful & transformative, & giving new life to wilting & dying flowers is so rewarding. Drying your flowers & then keeping them in your home is a much more economical way to enjoy flowers, than to buy a bouquet weekly.
What flowers to dry?
Some flowers dry better than others, & some flowers lose alot fo thier stem-integrity when dried. Some also shed alot if dried, which can make alot of mess. I would reccomend playing around with a few types of flowers & foliage to see what you like the most, however below are some of my favourites to dry.
Where to dry?
When drying flowers it is best to find an open, well ventilated space, with filtered sunlight. Sunlight that is to harsh or direct could affect the drying process, or remove pigment from the petals, & a space that is not well ventilated could invite mould to your flowers. The goal is to gently & slowly dry all the moisture out of the flower to preserve it's natural state.
How to dry?
Just before your fresh flowers in water are about to wilt, select the flowers you want to dry, trim their stems, & wrap some hemp string around the stems. Then find a suitable location & hang them up-sidedown somewhere. I currently have some drying on my art easel.
Fabienne's Tips
Mix foliage with flowers when drying, it looks beautiful!

Let a few flowers wilt before drying them, this add's height & texture to the bouquet.

Use your dried flowers not only in your house in vases, however also when wrapping gifts. Pop a few springs in the ribbon or string bow before you tie it.

I find flowers drying such a lovely sight, so make art out of your hanging, drying flowers. Hang them somewhere that you can see.