YCL Women's Series | Tracey Barker and Pia Twyford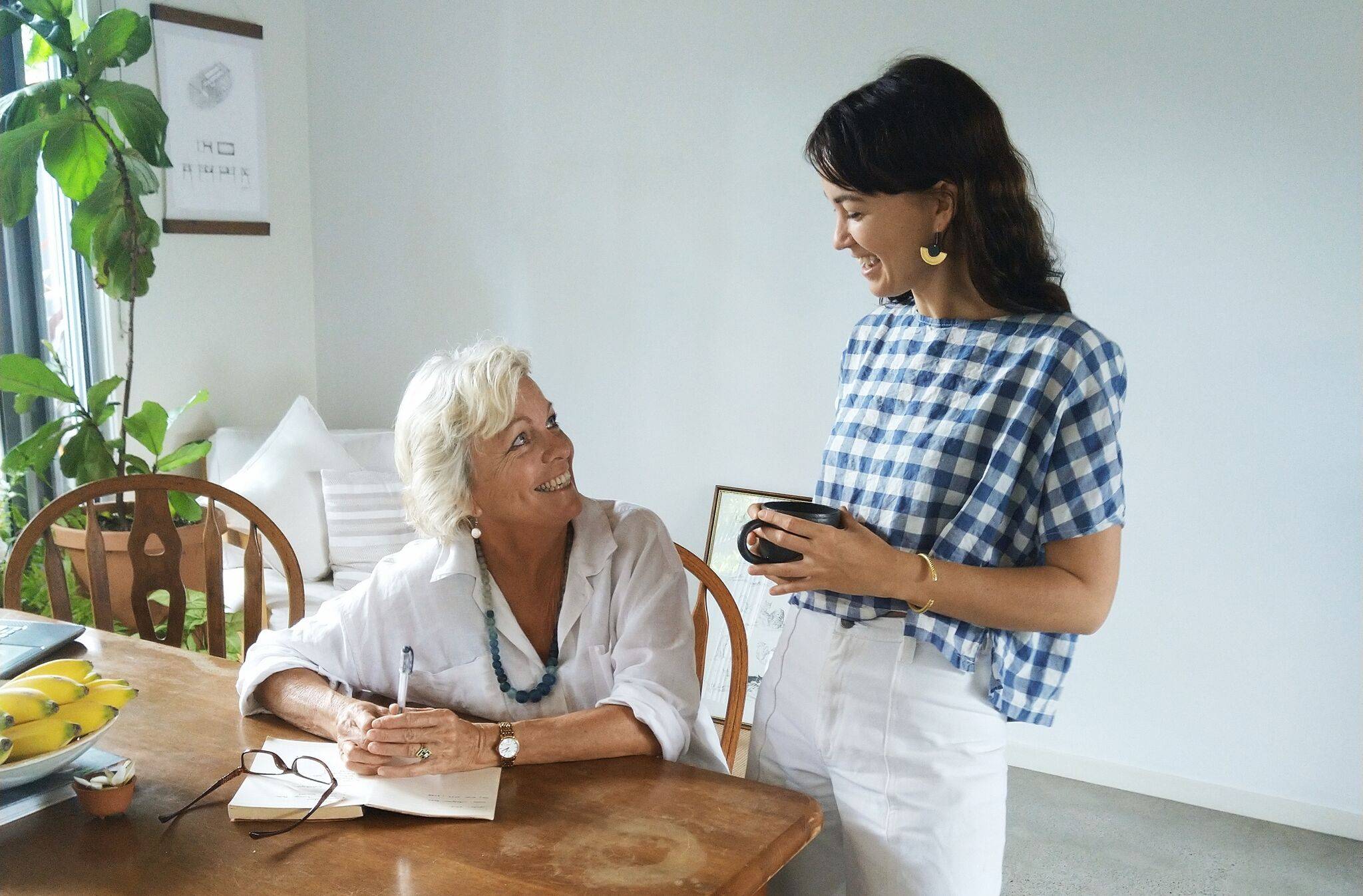 Welcome to our YCL Women's Series; a space created to share the stories & insight of women all around the world, whom inspire us.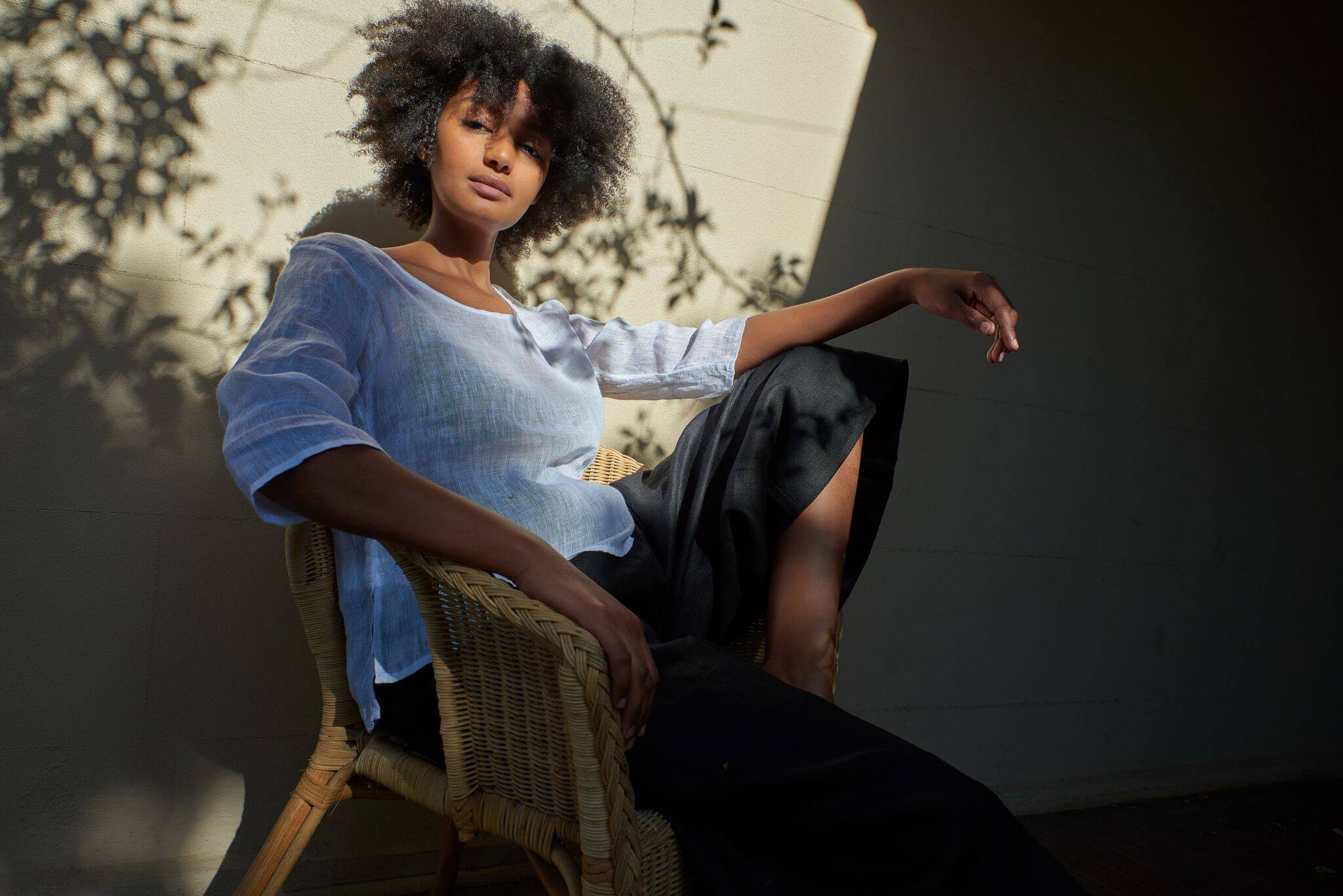 Introducing the mother & daughter duo behind akazi, Tracey Barker & Pia Twyford. Akazi was inspired by their travels, life experiences & from living a more simple life for many years in Africa together. Made from quality, natural plant based fabrics, their garments are timeless, practical and designed to last for years to come.
1. How did you get to where you are today? Tell us a little bit about your journey.
Akazi came together two years ago when we were both at turning points in our lives. I had a lifelong love of textiles and design and experience in dressmaking and Pia had completed her Honours in Interior Design and was living in Melbourne at the time. We were both searching for something more, and it seemed an exciting opportunity to explore.
To be honest the concept of Akazi seemed to come quite naturally to both of us due to our close bond. We were inspired by our travels, life experiences and from living a simpler life for many years together in Africa. Our family lived in a remote area of Northern Malawi where there were very few shops or entertainment. We took our influences from the landscape, people and the natural world. I made all the children's clothes and soft furnishings and the sewing machine came with us to each new home.
We respect each other's capabilities and strengths and I think we admire each other's skills. I'd say we have a growing mutual respect and that's what makes this journey so special. We have organically designed together clothing that we both love and have found that our most popular customers are of similar ages to both of us.
2. Who is your ultimate muse / inspiration?
The classic women from the golden Hollywood years of early films. We began by naming our garments after these elegant stars.Women we are surrounded by. Each other. Clothing - Lee Mathews / Elizabeth Suzan / Issey Miyake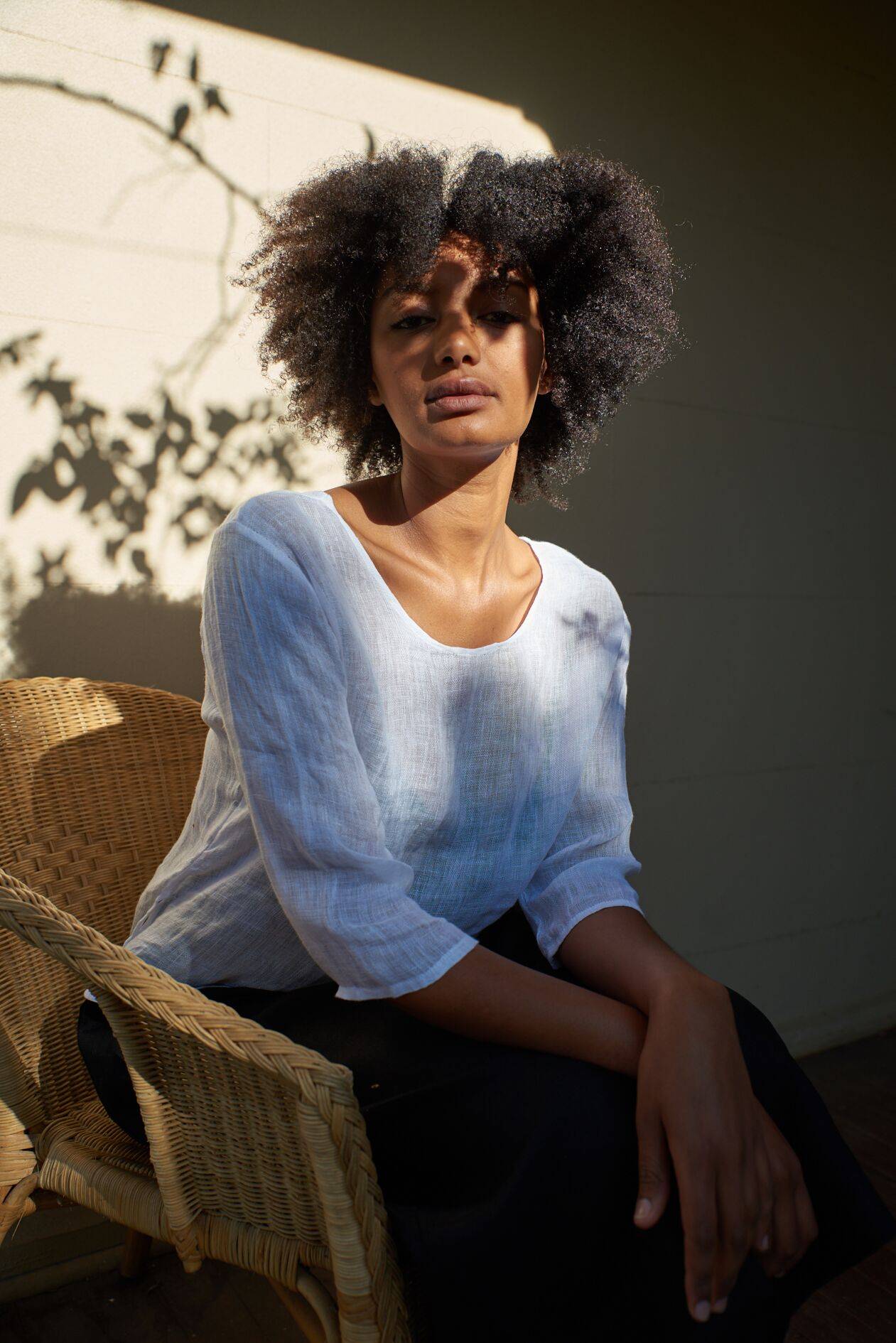 3. You are based on the Gold Coast. What are the local sights, cafes and restaurants you frequent?
Pia - Whenever I have a free weekend I travel into the hinterland or special surrounding towns and beaches. I'm a country girl at heart and feel grounded and connected in the open air we are so fortunate to have here on the Gold Coast. I love stopping by Keith's for a coffee in Murwillumbah and Greenhouse in Miami for a delicious feast!
Tracey – Food, swimming and walking the dogs. I love our local beaches especially Talle Creek and I love having lunch out. Mandarin Court for yum cha and Montys for Mexican are old favourites but we are incredibly spoiled for choice these days on the Coast with new healthy options opening every week.
4. What is your favourite piece of jewellery and what story does it hold?
Pia – I wear a brass bangle Mum brought back from Africa. I think my sister and I raided her jewelry collection together years ago and it hasn't left my wrist since. Mum has a beautiful pair of earrings in solid gold in the shape of a fertility doll and many others of special African symbols and her stone bead collection started under a massive tree in a market in Accra, Ghana.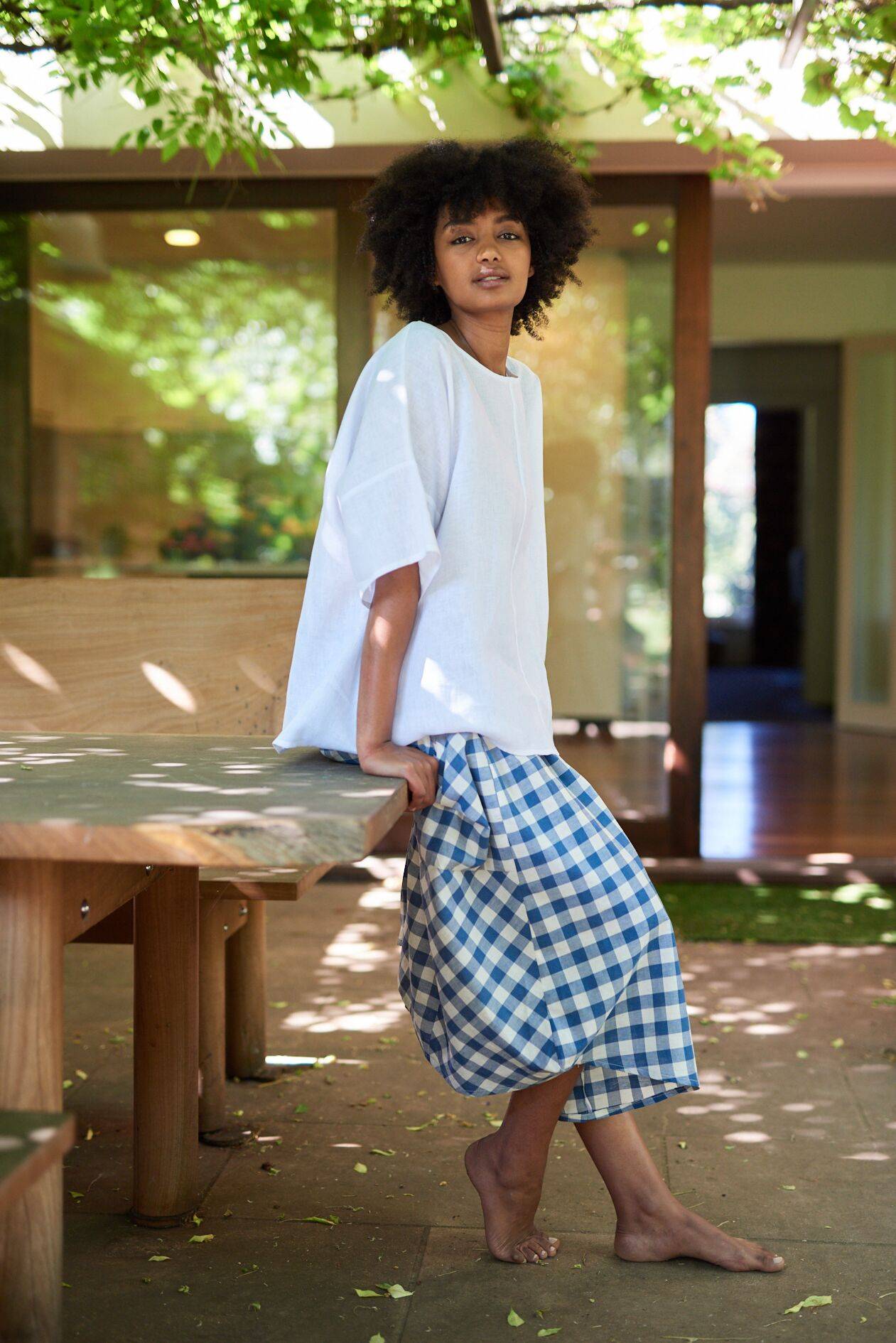 5. In such a fast-paced industry, we love the idea of AKAZI being a slow and conscious fashion label. Could you share with us the steps you have taken to remain authentic to this message?
We have a strict natural fabrics only rule and research for new fabrics constantly. New technology is facilitating a whole new range of fabrics made from unusual materials such as wood pulps (Tencel and EcoVero), pineapple, banana, corn, and even ghost fishing nets. We would love to experiment with some different sustainable fabrics.
We ensure our products will be totally biodegradable so we use cotton threads and labels and shell buttons. We design our pieces carefully to last through seasons and to layer together. We want women to appreciate the quality and the care we take to make timeless clothing which will last. All our newest designs have been made locally by us in Burleigh further limiting our carbon footprint.
6. Can you reveal any upcoming plans or projects for the brand?
Yes! We have our first print coming out. An all time favourite. A lovely blue and white gingham. Very fresh and ready for summer. There is a beautifully designed full skirt with deep feature pockets and an unusual hemline and two new tops to mix and match. A simple classic crop top with a surprise back – just two buttons at the top to keep it breezy and fun and a top we have been wanting to bring out from the beginning, a ' camisole' complete with shell buttons and pulled in at the waist with a ribbon tie.
Cool and comfortable and taking its inspiration from a collection of antique underwear that Mum had in the 70's. In the future we would like to collaborate with local Indigenous artists to create some unique limited release pieces. We love the idea of using natural dyes of muted colours inspired by Australian flora.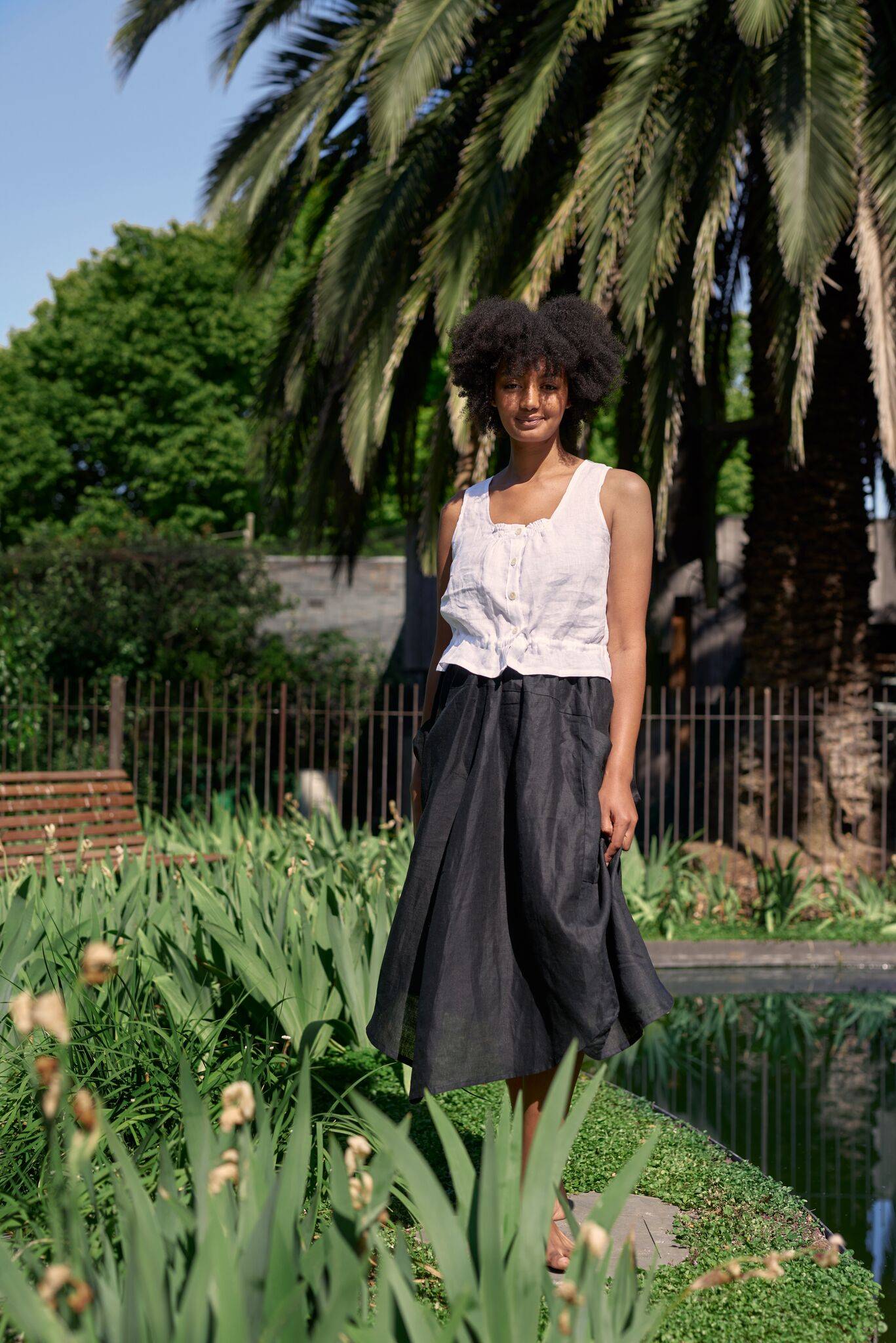 7. YCL stands for Your Core Light, what does Your Core Light mean to you?
Being present and grateful and staying true to who you are. Finding joy in all things.
8. What advice would you impart on the next generation of women?
Have the confidence to know what suits you and what feels good, both on your body and in your soul and keep it simple. Build a wardrobe consciously that will last and make you feel wonderful. You won't need to keep buying cheap fashion trends that won't last and will end up polluting the earth. Slow down, relax, laugh and take your dog for a walk.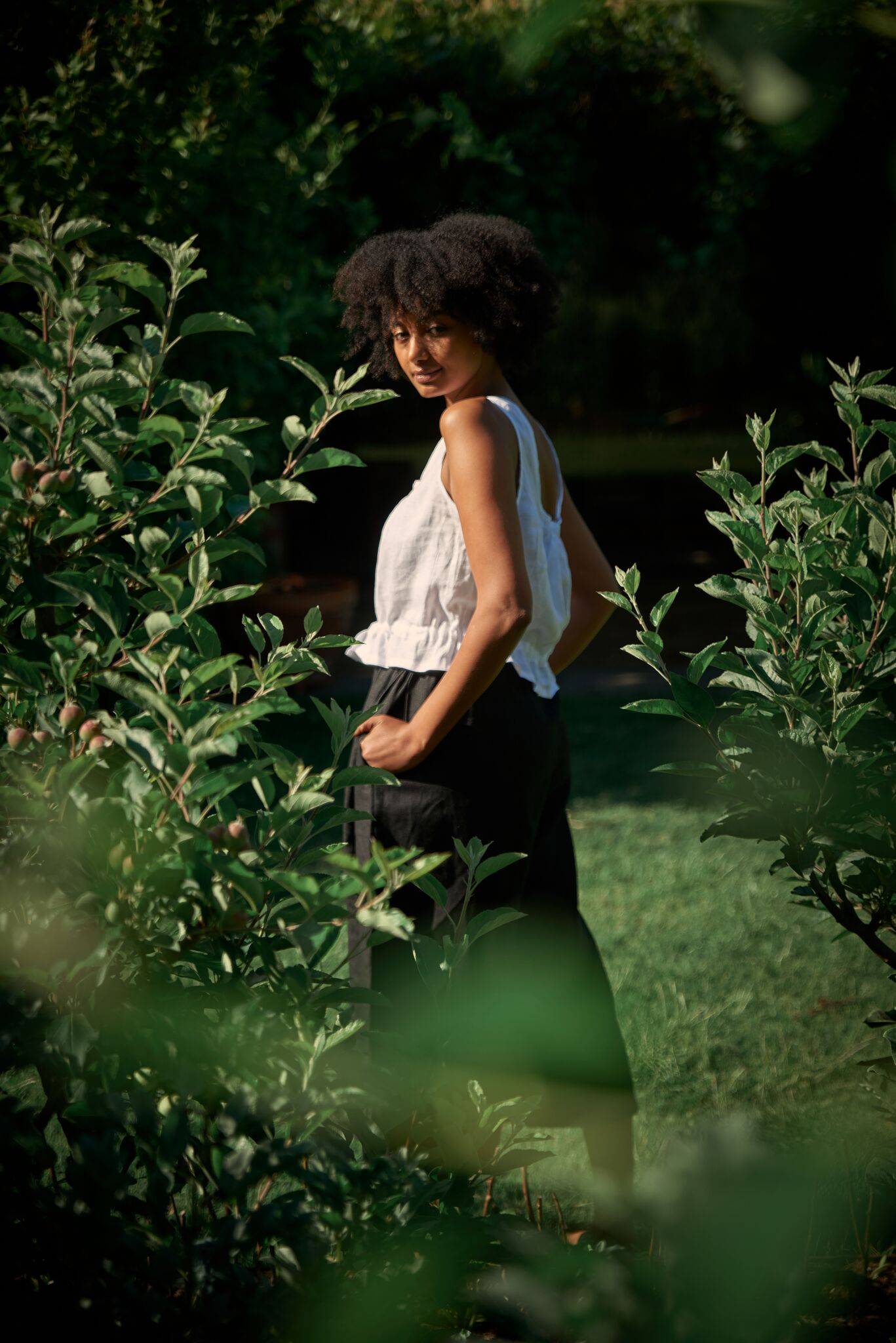 Words by Emily Scholtes | YCL's Styling & Communications Coordinator