YCL Women's Series // Lucette Romy
YCL Jewels sat down with the very inspiring & passionate photographer Lucette Romy, whom we were lucky enough to work with on our latest campaign shoot for "her".
1. Who are you & what are you most excited about at the moment?
I always get nervous explaining who I am strangely, even though I know myself the best out of anyone. I am a lover, friend, humanitarian, dancer, designer, photographer, sun seeking, fun loving, full fledged life liver. There is so many facets to who I am, it's a hard one to answer honestly. At the moment I am excited about so much, life has been handing so many beautiful cards and I'm learning so much along the way. I'm excited to see my family, I've been living in Bali for the last 5 years and have always flown to Australia to see them and my brother is arriving in 10 days and my mum will be here in August. Which is really exciting, I can't wait to show them the island. I just released a new collection for my company The Wylde and it's always exciting to be able to release a new collection to the world… which then brings me to be super excited about the release of YCL's new collection that I was so lucky to have been able to shoot the campaign for.
2. What's your most treasured piece of jewellery & what story does it hold?
Ohh I definitely have a few, but there is one that stands out as my most treasured. A few years ago a friend of mine was wearing a necklace with an incredibly stunning organic gold bead on it and I was always so enamoured by it, she told me about this gold course that you could do and make your own bead with your intention set in the bead. In January, I bought myself a birthday present and so I drove into the Byron hinterland and learnt from a beautiful man named Ami on the alchemy of organic gold and together we created my own bead, and with a diamond tipped pen I inscribed my intention into the sheet of gold that I had chosen and then we rolled the gold up and melted it into my bead. There is not a day that has gone by where I have not worn it. It holds so much beauty and energy and definitely is my most treasured piece.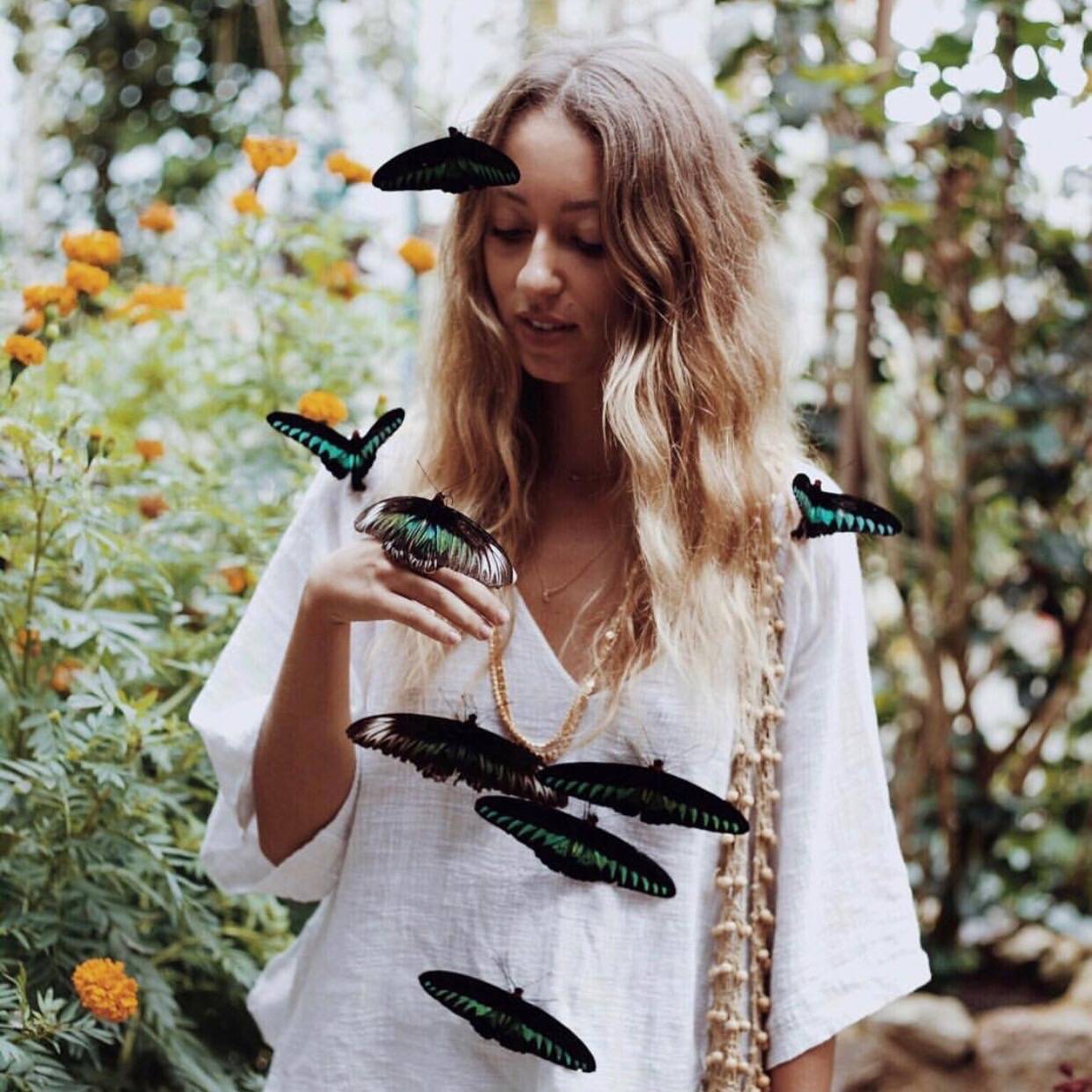 3. What's the best advice that you've ever received?  
To never take anything personally, but just surrender and feed all situations with love.
4. What do you do / wear / seek out that makes you feel like the truest version of yourself?
Dance. Dance. Dance. Anywhere, anytime, I constantly find myself dancing through life, at the beach at sunset, alone in my room, at a restaurant when I can see my food is coming. Life should not be taken too seriously, and I'm not afraid to dance my way through it. I also love wearing flowy, elegant clothing, mostly white haha. I used to wear a lot of black but I find that the colors we wear really affect our energy and I love being light and even if it gets insanely dirty, white is my go to haha. I have always sat more on the introverted side of life, and these last few months I have been doing a lot of inner work and spending some very valuable time with myself. I find some people are afraid to be alone, like they are scared of themselves almost, but I can honestly say that being right here and being with myself has helped me to feel the truest version of myself through and through.
5. What are you reading or listening to at the moment?
SO many things hah! I always have a few different books going on.. but at the moment I am reading Anastasia book 1 of The Ringing Cedar Series, as well as Women Who Run With The Wolves by Clarissa Pinkola Estes and a book called the Ancient Secrets of The Flower of Life (totally mind blowing) actually all of them are.. as for listening, I would recommend checking my soundcloud, it's always changing but my favorite to go back to are Willow Smith, Ayla Nereo, Billie Eilish, Hozier and James Vincent McMorrow.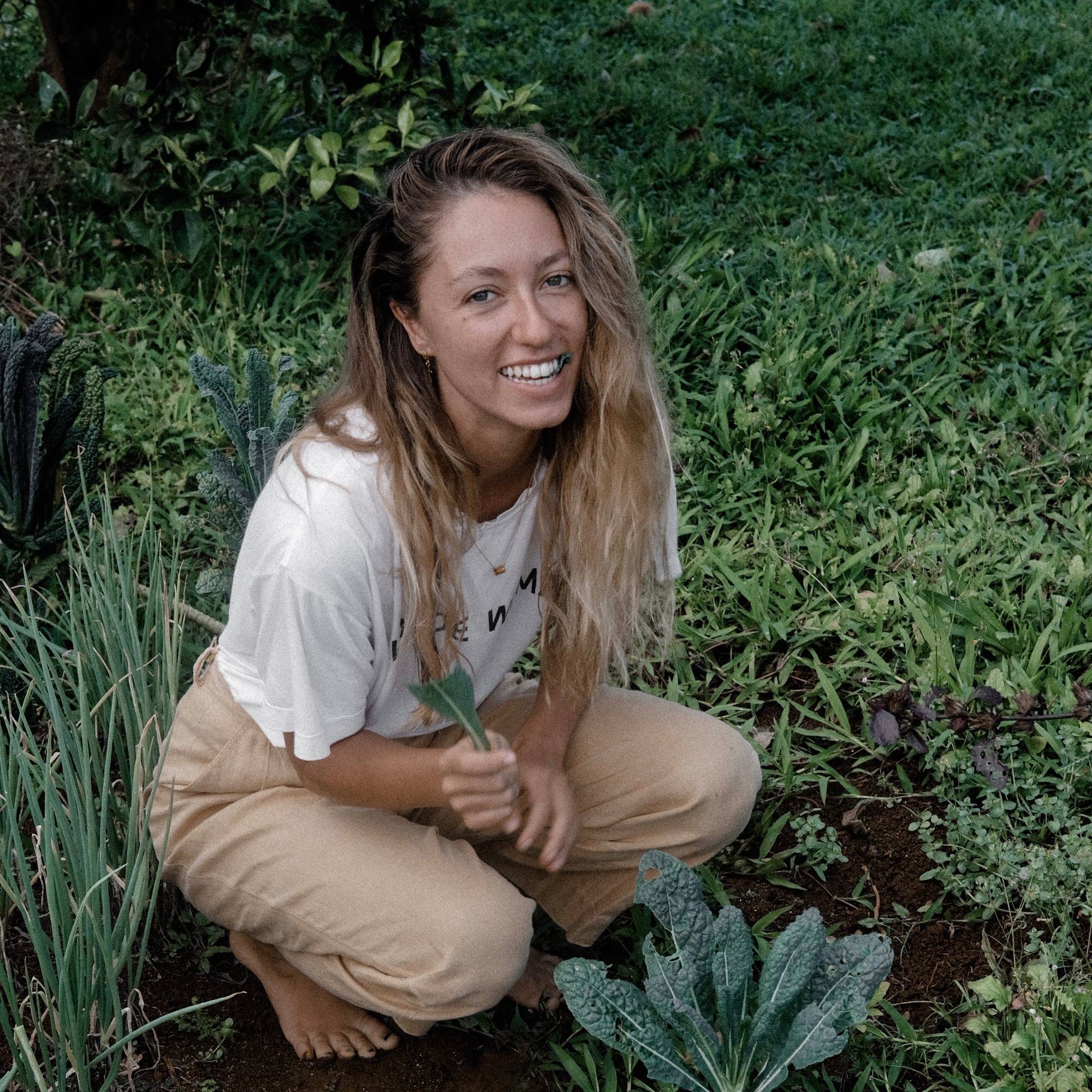 6. When do you feel most empowered as a woman?
When I am being completely true to myself. Allowing myself to just be human, someone who makes mistakes, and can be silly and just myself, without judgement of myself. I feel empowered when I am fully present.
7. YCL stands for Your Core Light. We would love to know what "Your Core Light" means to you?
Standing and living in your truth. Allowing the very depths of your inner being to shine from the inside out and be truly present and aware of how special each and every inch of you is. An energetic light beaming from within your core, beaming from inside of your body and spreading around you like an aura.