YCL WOMEN'S SERIES // ALEXANDRA FORD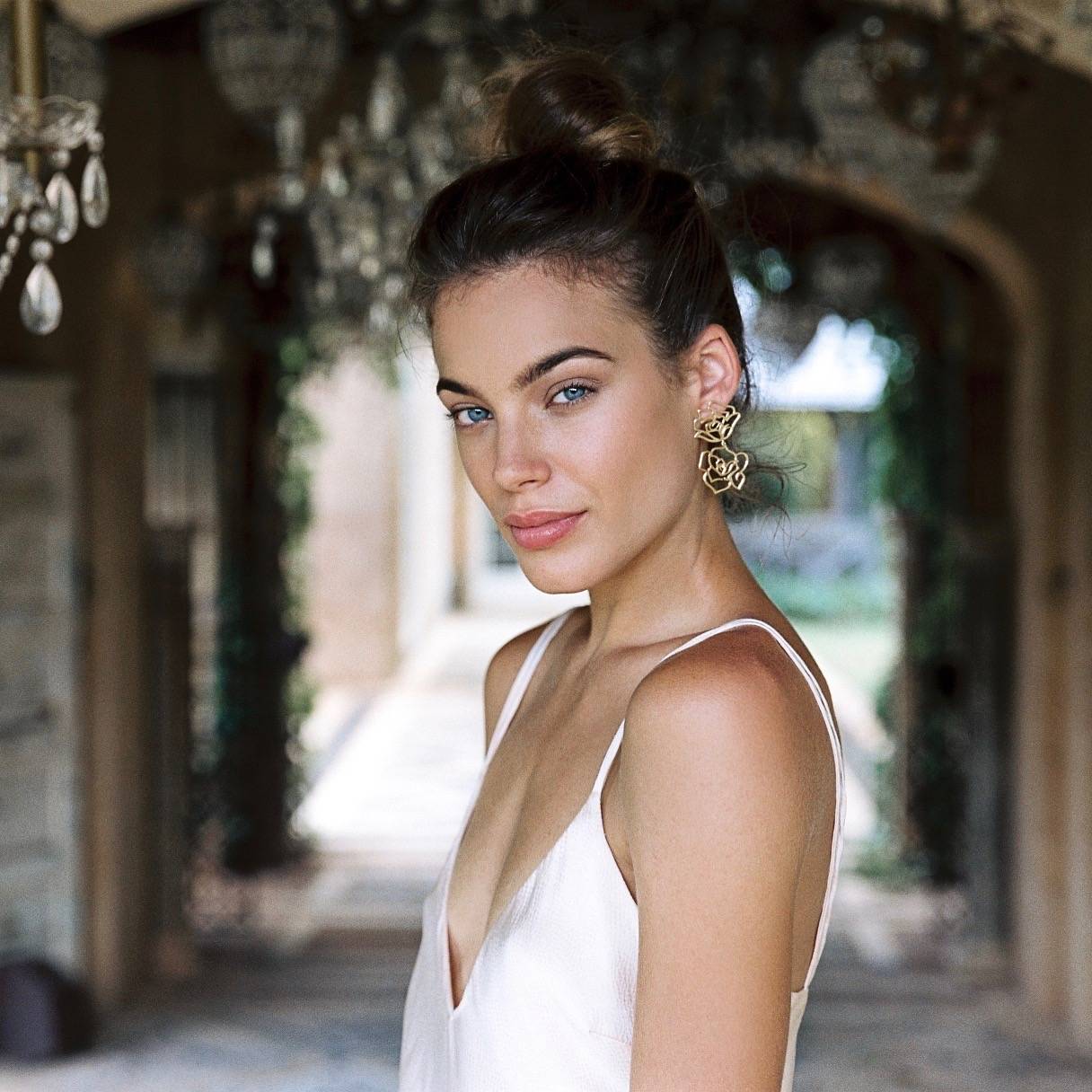 YCL Jewels sat down with La Fleur model, muse & mama, Alexandra Ford
1. Who are you & what are you most excited about at the moment?
I am excited about so much. Moving back home to Australia after living in Europe for so many years and with my very own little family. my work, Australia has welcomed me back into the market so kindly and I'm so excited by the creatives I get to work with almost every single day- being such a huge part of bringing these creatives visions to life. It's wild. So special. I'm so excited when people do well, I feel like there is so much happening in Australia right now and so many are having success and this really makes me so happy. People doing what they love.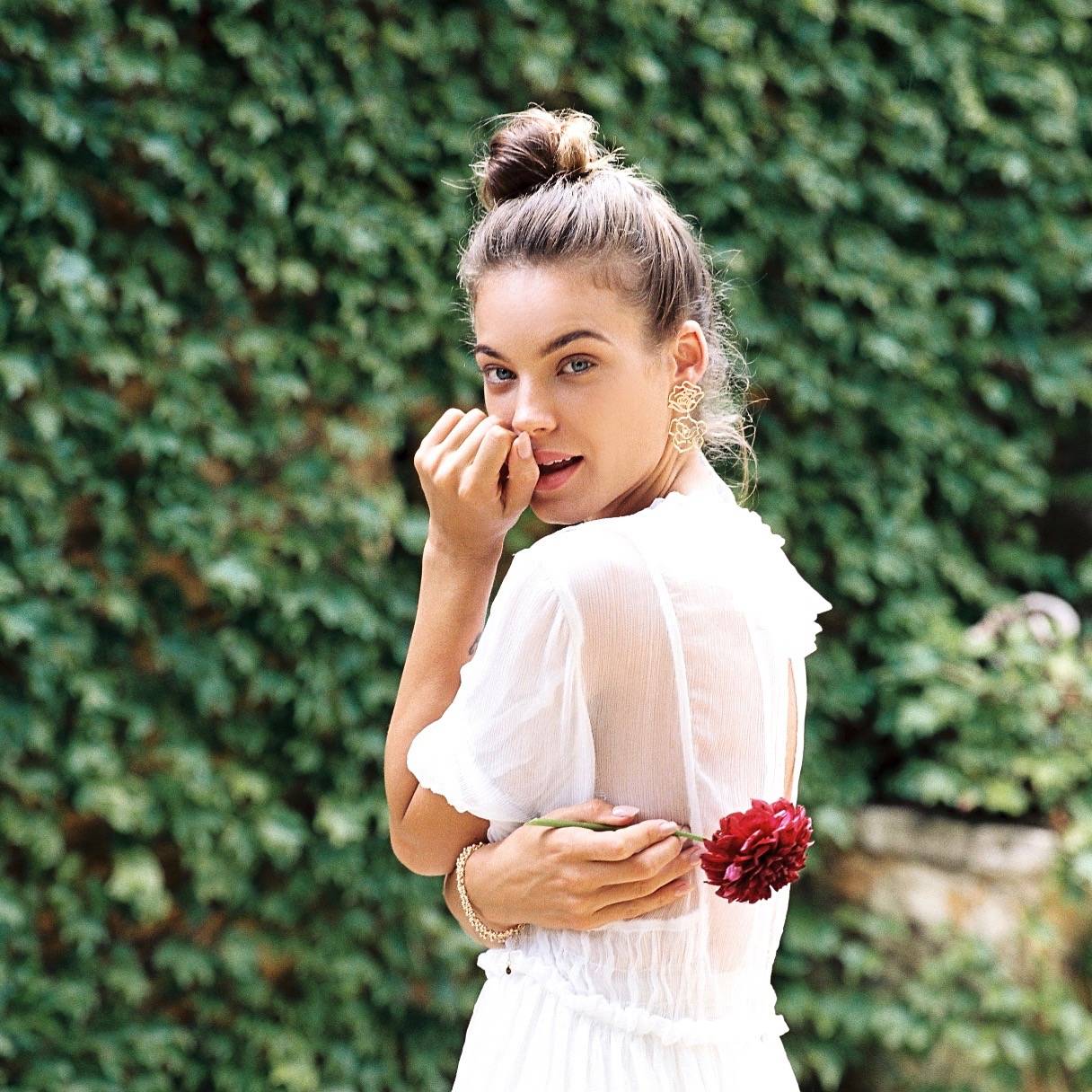 2. What's your most treasured piece of jewellery & what story does it hold?
I have two pieces. One is my engagement ring that does have such a crazy story. When I was working away in Milan my boyfriend at the time was planning our engagement from Greece. He had it designed by a Greek/Australian in Sydney. Anyway, once it was made it couldn't be sent to Europe. No one would insure it. So the ring was ready, the trip was planned but the ring couldn't make it. This was all done quite close to Christmas in a mad rush. Things were shutting down.
Dimitri rang my father in a panic. What am I going to do? I can't get this ring. So my dad went away and found one of his customers who is also quite a good friend. He was flying to Germany with his family for a ski trip. The ring flew from Sydney with the designer to Brisbane so they could give it to my father and then my father got it to his friend and his friend flew it to Germany. Dimitri (my husband now) flew to Germany and met the family. Got the ring, waited a day at the airport and flew back to Greece. We then flew out a few days later to Cappadocia where we finally were able to get a hot air balloon and he would ask me to marry him. After he asked all he wanted to do was get the ring on my hand and me out of the sky and feet on the ground. It was a hectic journey and he is now named lord of the ring. It was so special anyway and on top of what it went through to get on my finger and how the stars just aligned makes it even more special.
Secondly , my nanas ring. My mother gave it to me when I first went away to NYC for work. Since then it's been something I wear when I have something special on. Big castings , big bookings, when I feel I need protection. It's my safe ring, my lucky ring and just a very special ring. It's a gold little antique with garnets.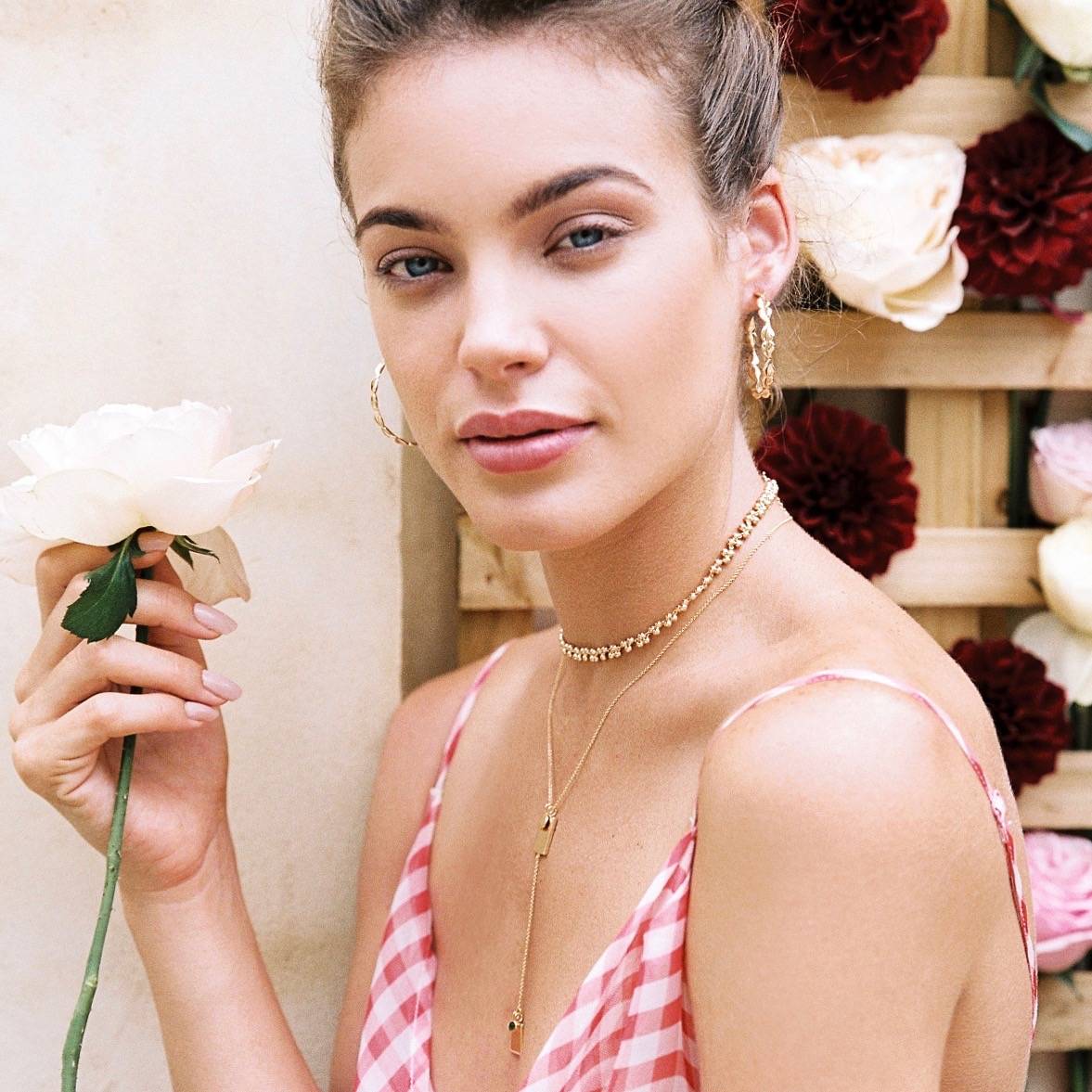 3. What's the best advice that you've ever received?  
A smooth sea never made a skilful sailor.
4. What do you do / wear / seek out that makes you feel like the truest version of yourself?
I trust myself and follow my heart.
5. What are you reading or listening to at the moment?
I'm loving podcasts at the moment. On multiple topics. Mostly anything that empowers me, opens my mind heart even more and allows me to grow and be a better person.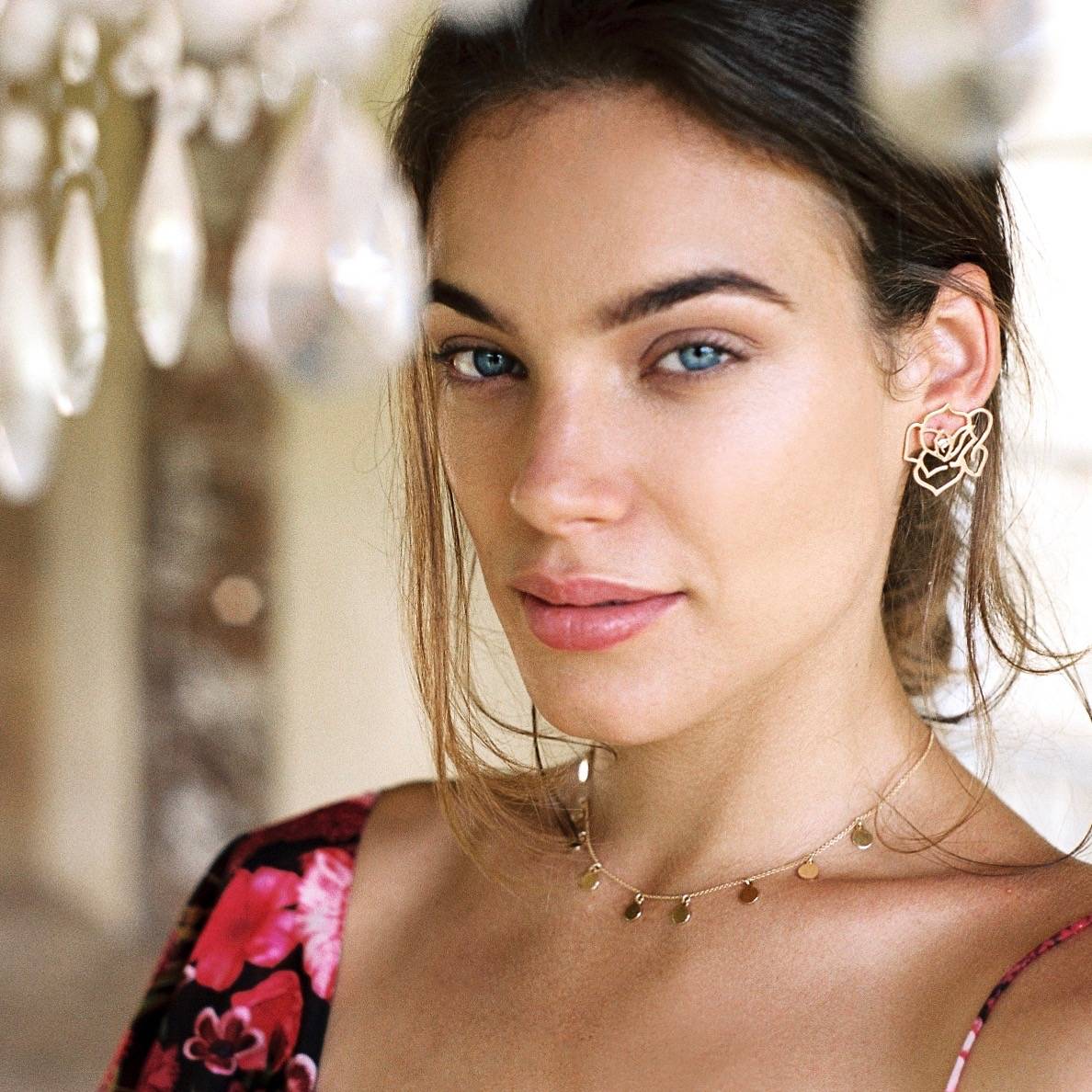 6. How do you think Motherhood has changed you?
It filled a place in my heart that I never even knew was empty. It really has given me a greater purpose.
7. YCL stands for Your Core Light. We would love to know what "Your Core Light" means to you?
Finding the original source of who you truly are and where you can manifest anything your HEART truly desires. No limits, no voices in your head.