Team YCL's 2018 Book List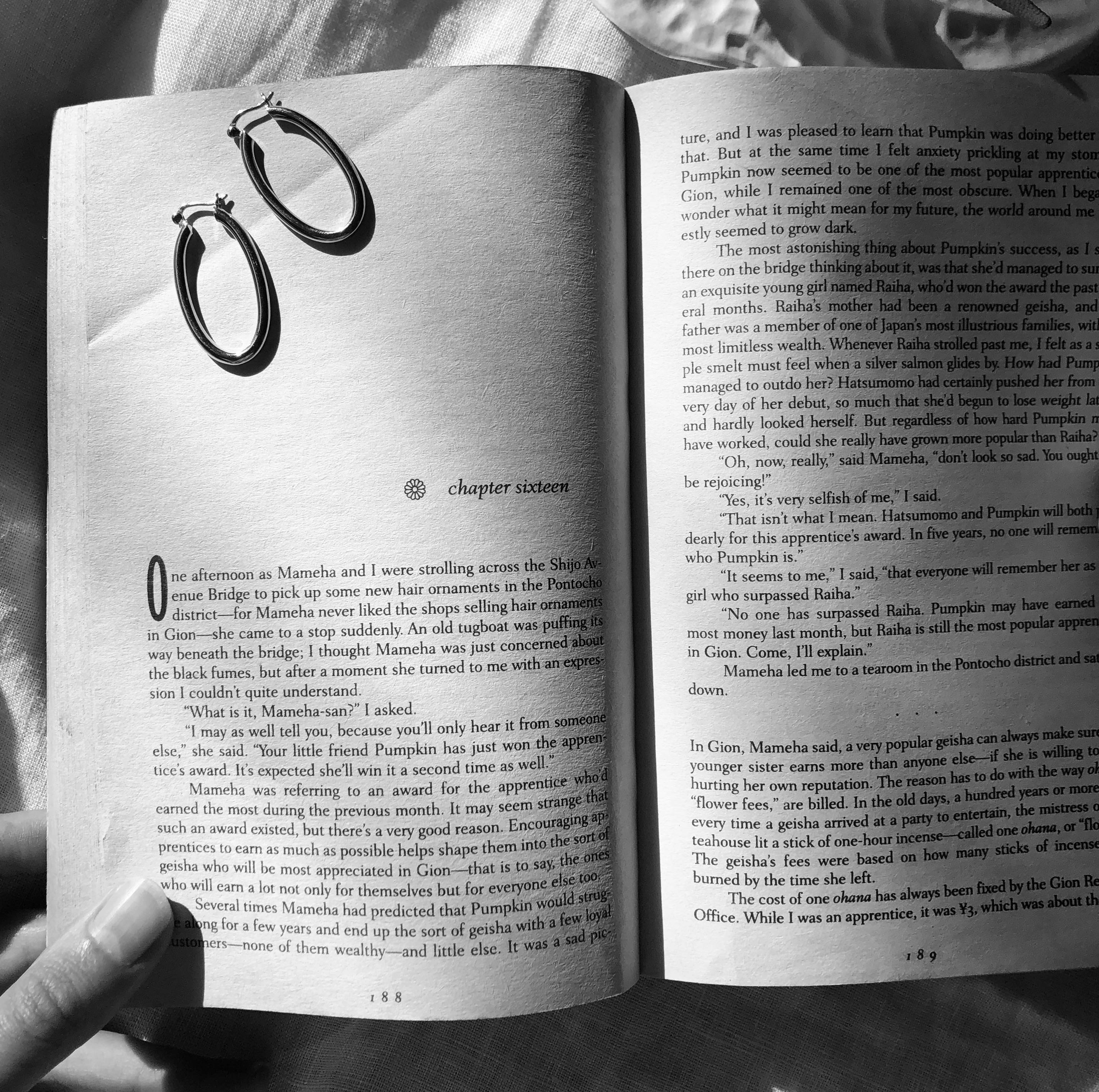 We are only a small team here at YCL and in 2018 we decided to start a book swap initiative. This was not only to recycle and reuse books however to also inspire each other and expand our knowledge. A few of us are avid book lovers and as a yearly tradition, we like to share our favourite books. Below are our favourite books from 2018.
The Museum of Modern Love
By Heather Rose
"Art will wake you up. Art will break your heart. There will be glorious days. If you want eternity, you must be fearless."
I read this entire book on my flight to Bali! That is seven hours of non-stop reading so as you can imagine, it is an absolute must-read. The novel takes its inspiration from the 2010 artwork The Artist Is Present by Serbian performance artist Marina Abramović. Rose's novel revolves around a group of characters, who visit Abramović at the museum to take part in the performance. Their lives intertwine and they begin to understand more about themselves and their journeys.
By Brené Brown
"True belonging doesn't require us to change who we are. It requires us to be who we are".
This quote beautifully sums up "Braving The Wilderness". It is thought-provoking and challenging, as she advises you to go against the grain, speak our truth and to step out on our own. Brené shares her personal journey towards her true self, provides fascinating research with a touch of humour and above all, honesty.
By Arthur Golden
"She paints her face to hide her face. Her eyes are deep water. It is not for Geisha to want. It is not for geisha to feel. Geisha is an artist of the floating world. She dances, she sings. She entertains you, whatever you want. The rest is shadows, the rest is secret."
This is the second (maybe third) time I have read this book. It is beautifully written, suspenseful and absolutely heart-wrenching at times. For those that have not read this, this is a young girl's story including her true confessions, from her humble beginnings to becoming one of Japan's most celebrated Geisha.
By Michael A. Singer
"There is nothing more important to true growth than realizing that you are not the voice of the mind - you are the one who hears it."
This book is simply written and extremely easy to read yet an absolute must-read for those on a self discovery journey or even just curious. It shares incredible insight into understanding your relationship with yourself, thoughts & emotions. This is a book you could read over and over yet still find new snippets of insight and knowledge.
By Shakti Gawain
"Every time you don't follow your inner guidance, you feel a loss of energy, loss of power, a sense of spiritual sadness."
I have read this book 5 times now, & I learn something new from it every time. This book offers tangible resources & experiences on how the thoughts we think manifest in our reality. From I have learnt how to alter my thoughts, words & actions to create a purpose driven life.
By Gary Zukav
"When the personality comes fully to serve the energy of its soul, that is authentic empowerment."
There is a reason why this is one of Oprah's favourite spiritual novels / teachings. It is incredibly thought provoking, powerful and really makes you sit up and pay attention. This novel includes insight into truly living a mindful life, led with intention and why this is so important to do "now."
By Oprah Winfrey
"I know for sure; Your journey begins with a choice to get up, step out and live fully".
Being huge fans of Oprah, we had to include a few of her books! This beautifully presented book includes valuable life lessons and insights that Oprah has learnt from her own experiences and path. It is light and simply written, something you can come back to easily, read multiple times yet still find something that is deeply profound and that resonates with you.
By Oprah Winfrey
"Grace is a power that comes in and transforms a moment into something better".
A beautifully written & heartwarming read, accompanied with stunning imagery. This book includes meaningful conversations between Oprah and some of today's most renowned thought-leaders. They each share their spiritual teachings and personal journeys towards a more mindful and intention led life. "The Wisdom of Sundays" is a book you can keep coming back to over and over again.
The Gurnsey Literary & Potato Peel Pie Society
By Mary Ann Shaffer & Annie Barrows
"I don't want to be married just to be married. I can't think of anything lonelier than spending the rest of my life with someone I can't talk to, or worse, someone I can't be silent with."
This book was such a refreshing change from the usual type of book I read. It was funny, engaging & evoked such deep emotion within me. I actually saw the film before I read the book, as the movie was just so moving. It you are looking for a warm novel, that discusses the life on the English Channel island of Gurnsey post World War 2, then I could not recommend this book more.
The Art of Frugal Hedonsim
By Adam Grubb and Annie Raser Rowland
"Travel is ultimately about creating a contrast with everyday life, thereby refreshing your mind and making time seem more spacious."
This book taught me a whole new perspective on valuing what we spend & spending consciously. Though extreme at timeS, it was fascinating to hear how far one can go to save money & in return, when you view your world differently, how happy you can truly be with very little.