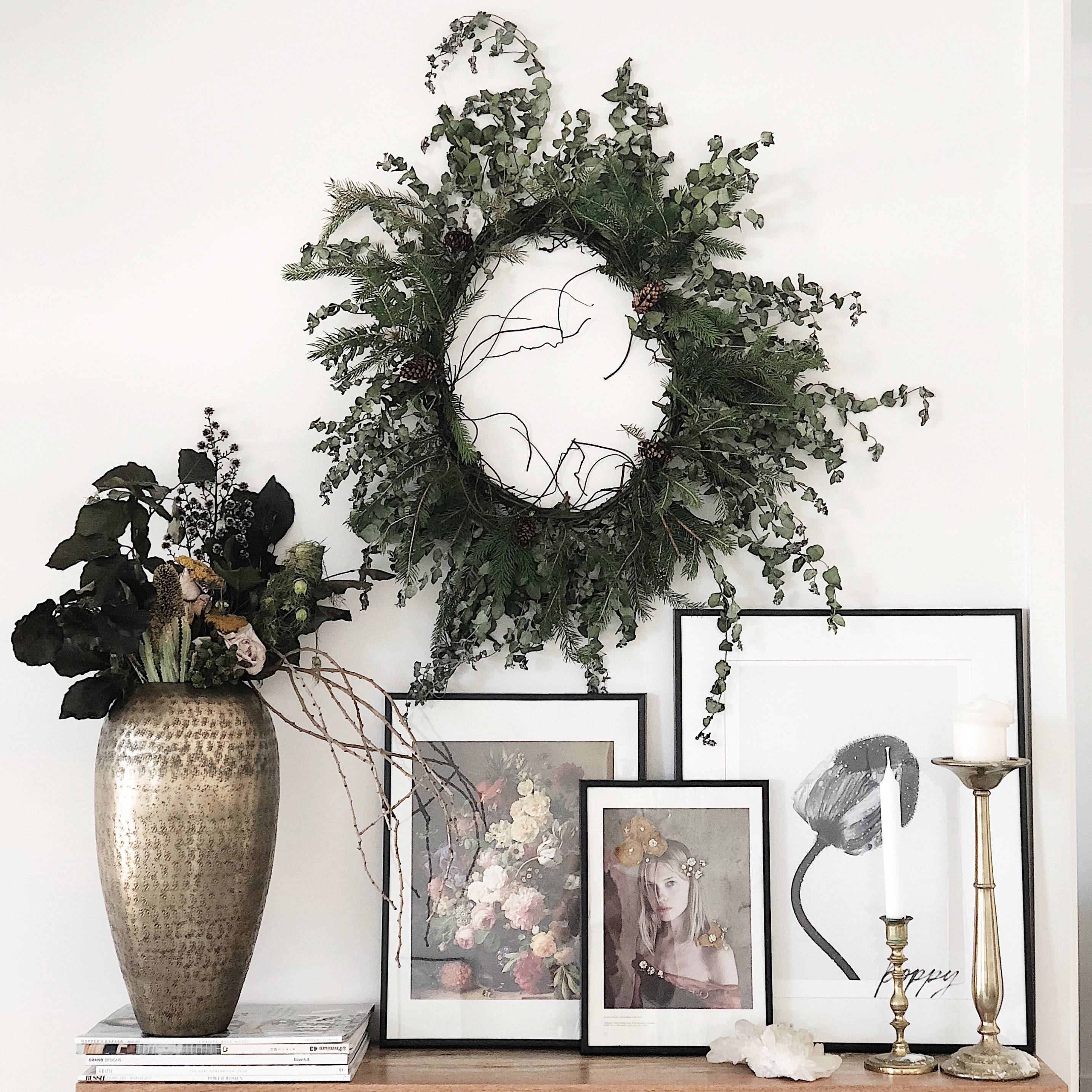 I love Christmas time ... Christmas carols, the smells, food & the energy. I also love decorating my home with various handmade decorations. A few years ago I made a festive garland out of gum, vine & eucalyptus & it served me for nearly three years. I only threw it out recently as the foilage was starting to become very brittle & it was making a huge mess (paired with two cats that think they're racoons, whom make such a mess with any plants in the house).
So this year I knew I wanted to create another Christmas treasure I could handmake out of foilage, that would dry beautifully & serve me for many years to come at Christmas time. My friend Ourania is a trained florist & I knew she would be on board.  
Below is a list of everything we used when making our wreaths however you can use whatever foliage you feel called to use. Our aim was to use foilage that will dry well as we would like to re-use it.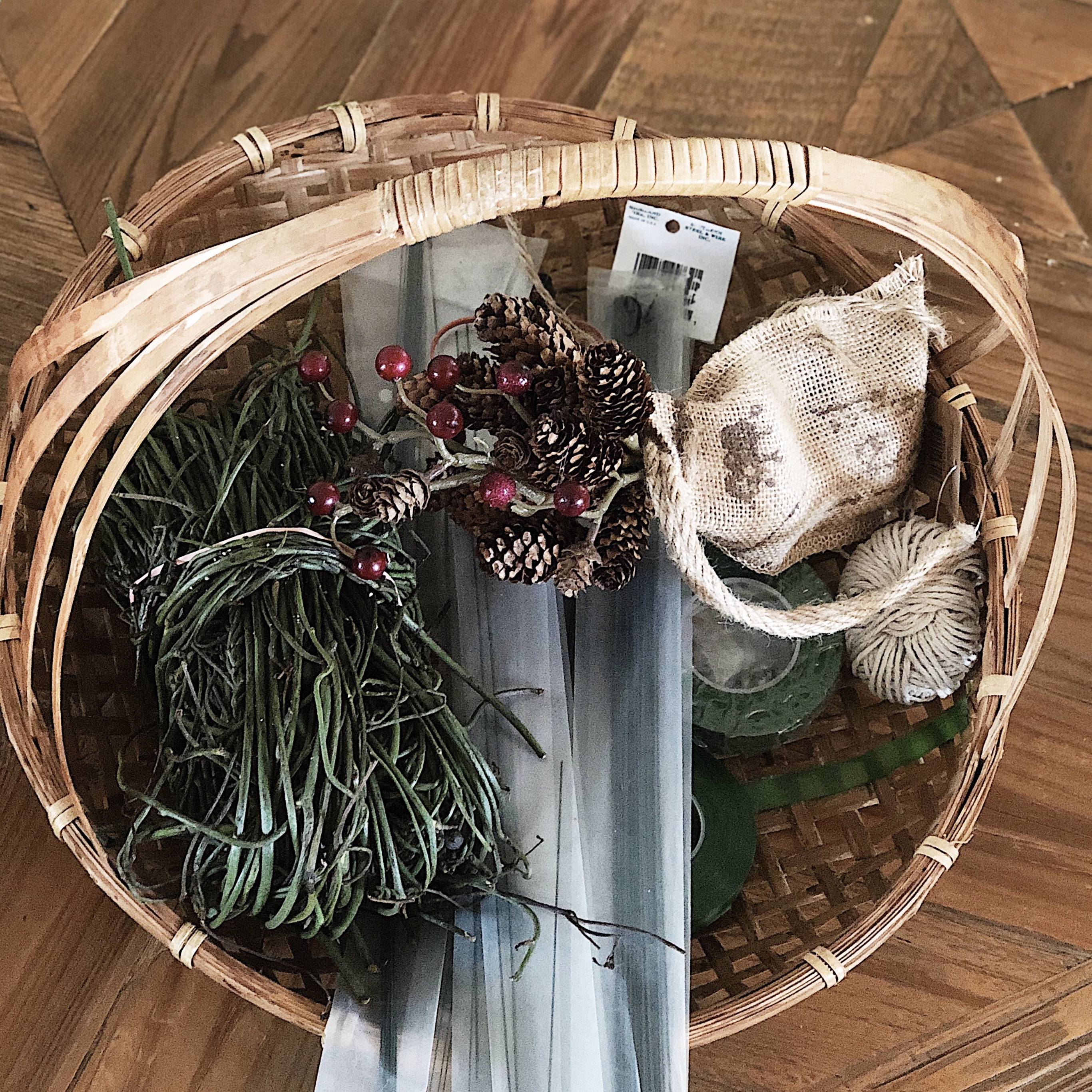 Florist cutters

A few different gauges of florist wire

Twine

Tape
Dodda vine

Gum

Spruce

Baby pinecones
1. First of all, we shaped our wreaths with the dodda vine. I loved the little bits that hung in the centre as I wanted it to look quite wild. We then held it together by wrapping a thicker gauge florist wire around it in various places. Then we added a few more layers of the vine, wrapping it around the circle to add some thickness & height.
2. We then started adding the gum into the dodda vine circle & securing it with a thinner gauge wire. We cut a collection of larger pieces first & then added the shorter pieces on top of those to fill it out.
3. We then cut various lengths of spruce & poked them in, securing with wire; which added some extra height & texture. Spruce is quite prickly so be careful when using it or use gloves.
4. We then added the final touches with some pine cones & berries & added in some extra gum for the areas aroud the wreath that looked a little thin / bare.
These wreaths can be used to adorn walls, hallways or even used as table center pieces with candles & pine cones in the middle of them. We're all about minimal wastage & sustainability here at YCL, so crafting something from foraged materials & knowing that we can keep it for years to come ticks all the boxes for us! Enjoy your wreath making!