A Moment with Bonny Rebecca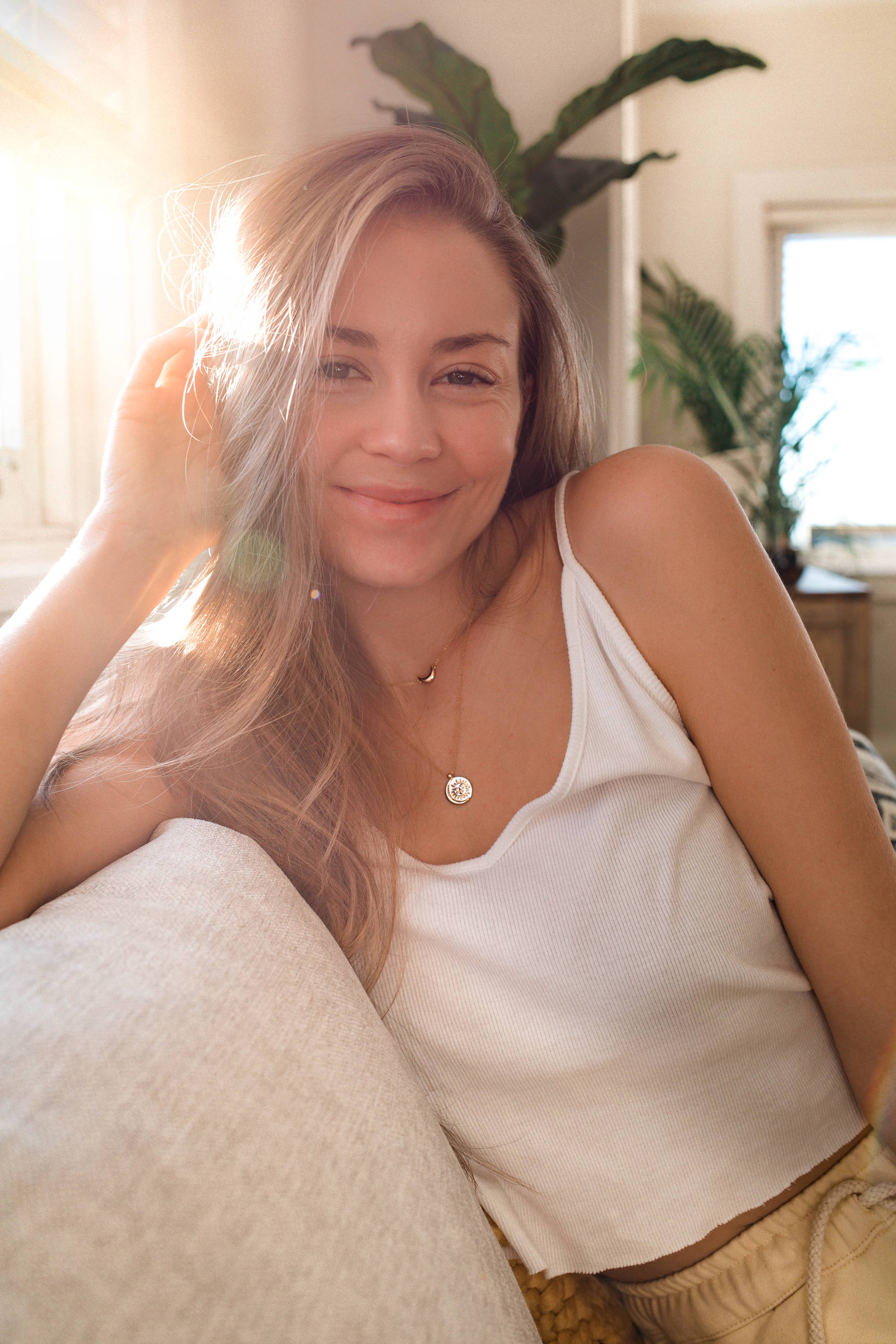 We sat down with the beautiful and inspiring Bonny Rebecca whom we had the absolute pleasure of collaborating with (for a second time!) on our latest collection, BR X YCL.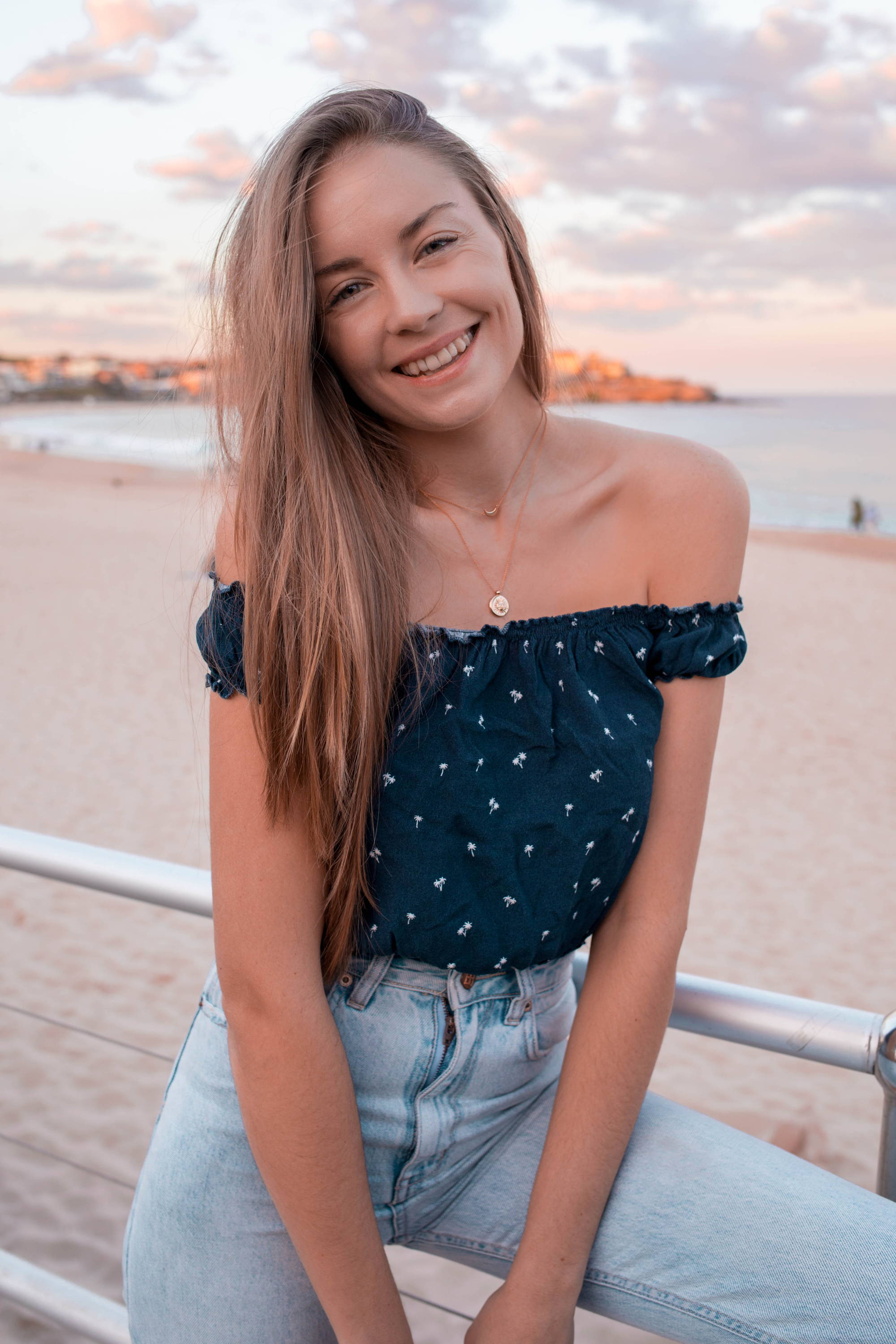 1. This is the second time you've collaborated with YCL, what special meaning does jewellery hold for you?
I think it just never fails to make my day feel more special, when I put it on each morning it instantly lifts my mood. Each piece we have made together has a message or meaning behind it and that just makes it so much more special, because I can go through the day feeling the energy of that whilst I am wearing the pieces.  

2. The meaning behind the collection is to live with complete intention and soul. How does this message resonate with you personally?
I always try my best to live my life in the most authentic way possible, I always listen to my gut and if something doesn't feel right I simply can't do it, so this message was something I was instantly drawn to. My creative side has always lead me through life, from dancing and performing arts, to my career on YouTube and Instagram, so a message that love, creativity and soul should be the drive and focus behind whatever we do felt like the perfect message to have behind a special piece of jewellery. Now whenever I put one of those pieces on thats what I am reminded to focus on for the day and I love that!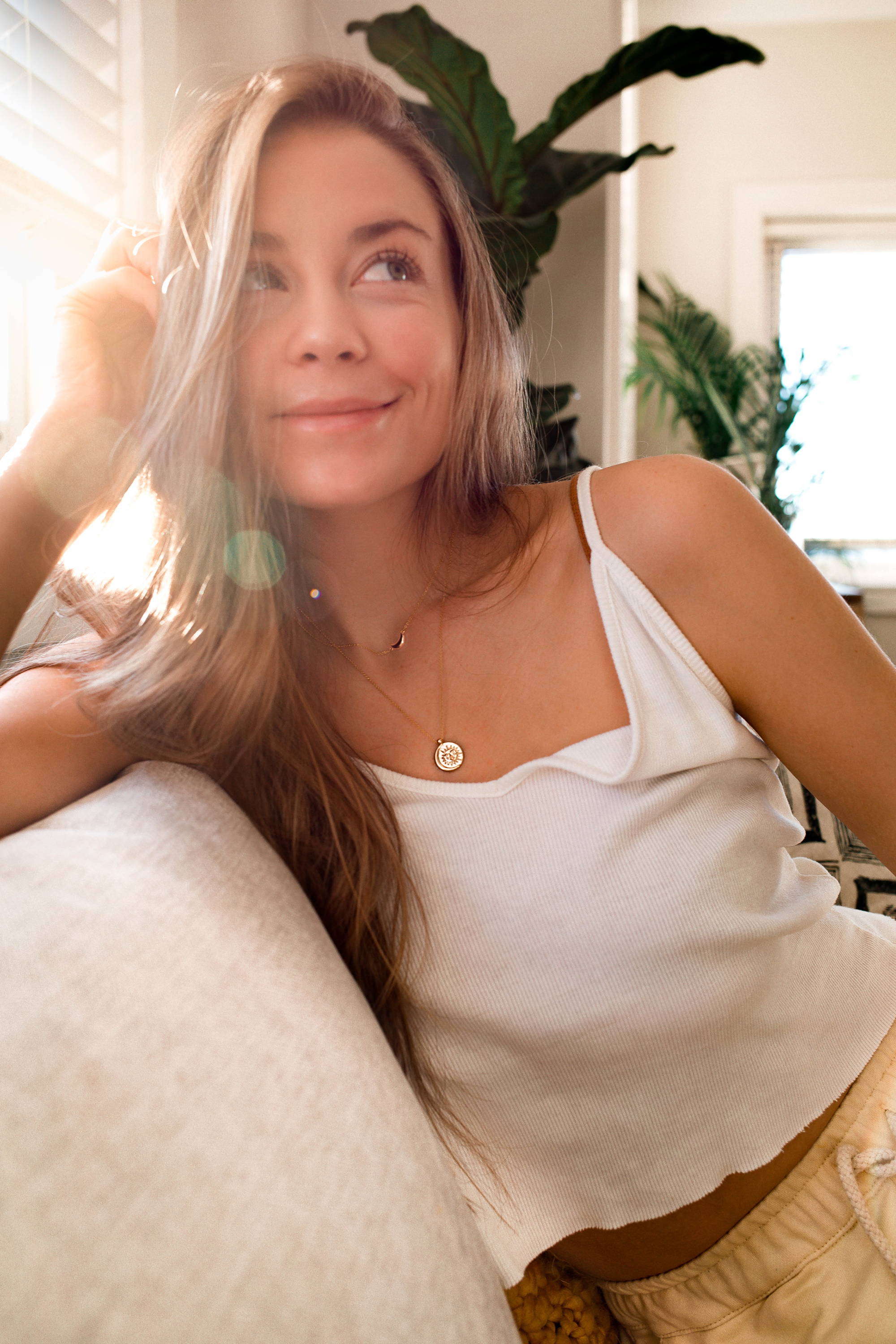 3. The designs of this collection focus heavily on the sun & moon. During the design process, what drew you to these two earthly elements?
I find when I have a greater connection to nature I am able to deeper connect to my own truths and creative flow. The sun and moon are two of the most beautiful wonders in life, we are constantly in awe of their beauty and power. They have a great effect over our mood and energy, and I think they really embody the message behind the collection perfectly.

4. We understand you recently went through quite a transformative time in your life, which you were open & honest about on social media. Could you tell us how opening up helped get you through this?
Yes, it was extremely difficult to open up to a large audience but the feedback and support was so amazing that it made me very thankful I decided to share. Sometimes when we are going through something hard we assume we are the only ones feeling that way, especially living in a world of social media, its easy to think everyone is living a perfect life. But that's far from the truth, everyone has their own story and is overcoming their own hurdles. Opening up and talking about that made me realise I am far from alone, and I think knowing that is a key to getting through it. Also being vulnerable and truly allowing yourself feel the emotion, rather then running away from the issue.